Olly Murs has been pictured sitting alongside his fellow coaches on The Voice for the first time.
The singer, 33, takes his seat beside returning coaches will.i.am, Sir Tom Jones and Jennifer Hudson.
The four stars are sitting in the famous red chairs in the image, which has been released as the ITV show's blind auditions start filming in Salford.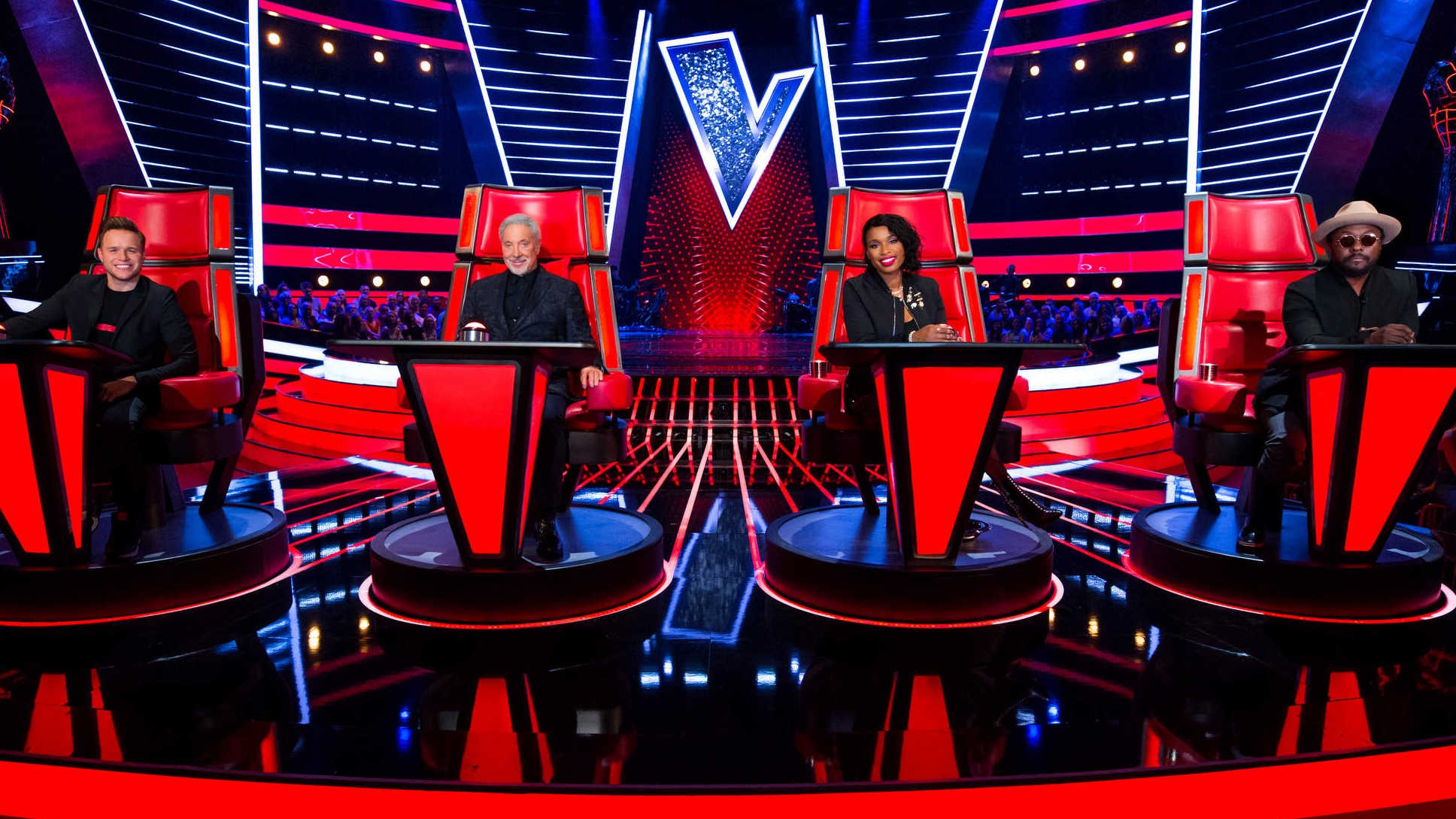 Olly replaces Gavin Rossdale, who was on this year's show.
He said he is "absolutely buzzing" about joining the singing competition.
Olly, of course, successfully made the leap from X Factor contestant to Xtra Factor presenter, to co-host of the main show, helping to guide new hopefuls through the process.
As rumours first swirled over the summer of Olly joining the show, a source told The Sun: "It's a huge coup for The Voice to have Olly on board.
"He's got talent show experience, comedic charm and a huge fanbase.
"His personality will shine through as a coach.
Read more: Simon Cowell is working on a VERY interesting new TV show
"It won't be like when he presented X Factor when he had to remain impartial."
However, apparently not everyone was patting Olly on the back for landing the fab new job.
Reports at the time claimed that Simon Cowell is NOT happy about one of X Factor's most successful stars abandoning his allegiance to the show that made his name.
Olly came second in 2009, and was mentored by Cowell in the 'Over 25s' category, before being signed to Simon's record label.
Read more: This Morning viewers disgusted by dog item on Friday's show
He then returned to the X Factor family in 2015, hosting The Xtra Factor alongside Caroline Flack and winning over fans all over again with his 'cheeky chappie' charm.
Uh oh – we wouldn't want to be making an enemy of Simon, that's for sure!