David Walliams has signed up to help Robbie Williams whittle down his contestants on The X Factor.
The comedian – who works with X Factor supremo Simon Cowell on Britain's Got Talent – will join the singer at the Judges' Houses stage of the ITV singing competition.
He said: "You know what, the thing about this show is I'm actually a fan of it."
David continued: "I've always loved watching The X Factor, I've never missed a series. I've actually always wanted to do Judges' Houses.
"I like that I've now done it with Rob because I want him to win, I don't want Simon to win!"
As a guest judge, David will help Robbie pick which of the Groups should go forward to the next round.
Read more: X Factor hopeful falls off stage during performance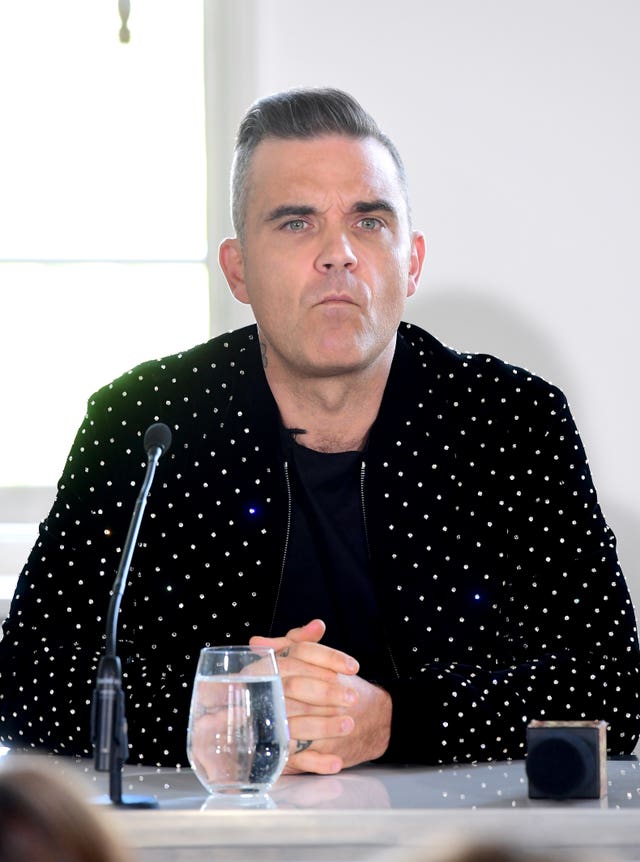 "I've known Rob for a long time, so it felt natural that we would do this together," said David.
"It felt easy, we're not at each other's throats. I'm not a musician, I'm a fan of music but when people start talking about vocal ranges I don't really have a clue. I mean, I can hear when things aren't great, but I don't know the technicalities of it.
"But I think that's OK because I just respond to a feeling, whether I thought people were good or not. The audience know as well, you just know when you're being entertained or not."
The star said he was impressed with Robbie's judging skills.
"He's great because he's very empathetic and he's really been there," he said.
"He's also had his ups and downs as a person and as a performer in terms of his popularity.
"Look back at pictures of him at Glastonbury having left Take That and then you see him as the supreme pop star he is, it's an incredible journey he's been on. Joining Take That at 15, that's insane. So when he speaks, he speaks from experience on all fronts."
Read more: Ratings drop for X Factor with the new panel
Judge Louis Tomlinson is mentoring the Boys and Cowell is mentoring the Girls.
His line-up after the Six Chair Challenge is Bella Penfold, Georgia Burgess, Maria Laroco, Molly Scott, Scarlett Lee and fan favourite Shan.
Robbie's wife Ayda is mentoring the Overs – Danny Tetley, Giovanni Spano, Janice Robinson, Louise Setara, Ricky John and Olatanju Yearwood.
The X Factor Judges' Houses episodes will air on ITV on October 7, 13 and 14.