Russell Jones earned a place in the next round of The X Factor and he mostly won over the viewers, although his ankle-length trousers and dance moves were a turn-off for some.
The 25-year-old nursing home singer from Wales danced his way through a rendition of I Wanna Be Like You from Disney's The Jungle Book, and judges Simon Cowell, Sharon Osbourne, Nicole Scherzinger and Louis Walsh enjoyed his vocals and "jazzy" style.
Scherzinger told him: "Oh my gosh, you're my favourite treat, you're like candy to me… everything from your head to your toes, I loved."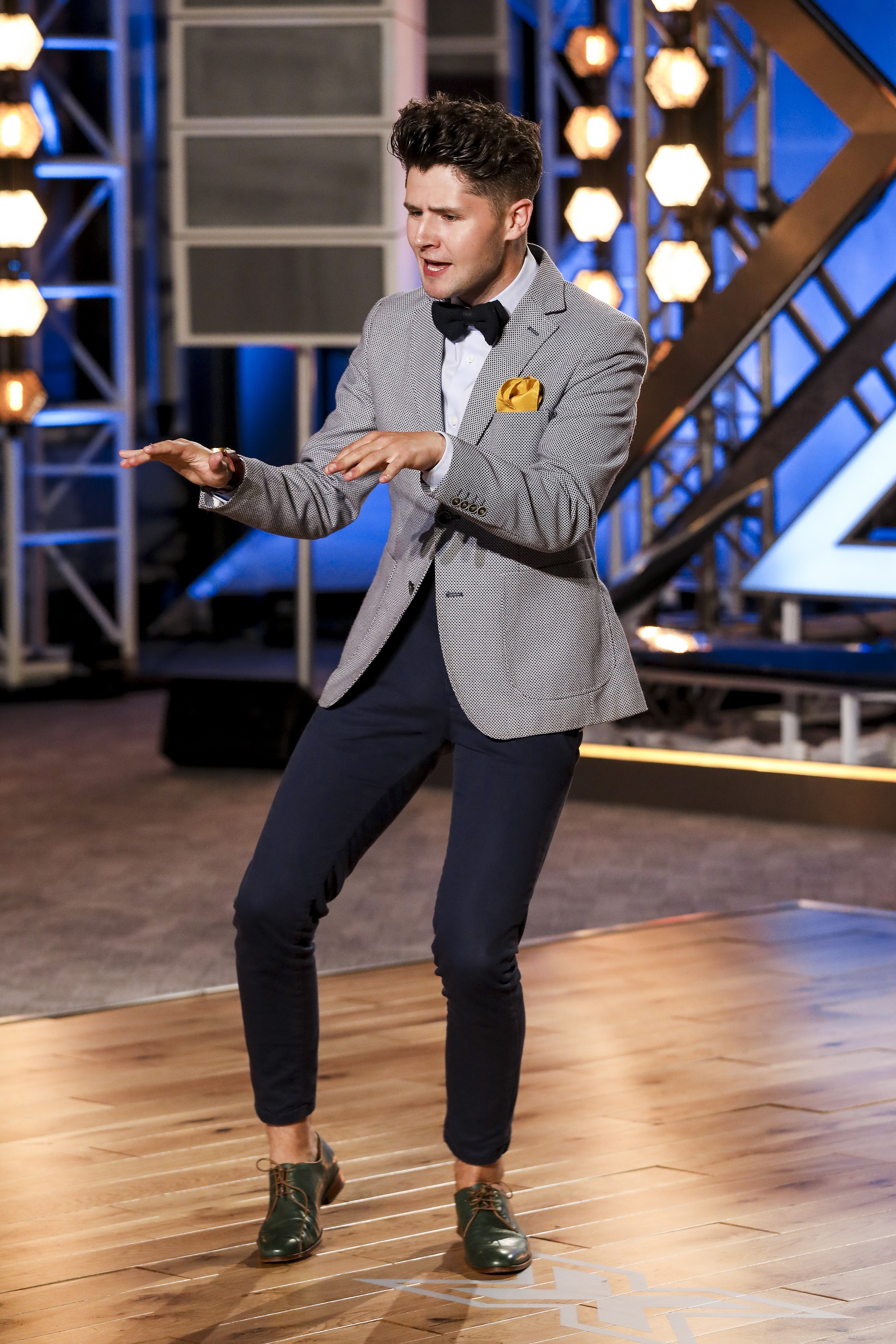 Viewers took to Twitter to share their immediate appreciation for Jones, largely for his quirky characteristics and clothing choices.
One wrote: "The guy singing jungle book has made my Saturday."
"Yaaaas russell… like him… he's quirky… no sob story," another enthused.
One fashion fan wrote: "Love @russell20111! Such a cutie with his bow tie and great singing."
One viewer said Jones "was quite a treat" despite his ankle-baring trousers, while one joked "he can sing to me when I'm in a care home".
But for some, the wannabe star – who has been singing since he was 17 – was not as popular.
"I really want to love Russell Jones, but I just can't handle his 'moves'! Bless him!" one viewer said.
Another wrote: "Wrong… just wrong #xfactor2017 please wear proper length pants."
One viewer hinted that his performance made him stop liking The Jungle Book, and one said they found it "annoying".