Love Island love birds Georgia and Sam have apparently quit the show, days after splitting so they could remain in the competition.
Their exit is said to have stunned their co-stars, and it means the pair will miss out on the chance of winning the show's £50,000 cash prize.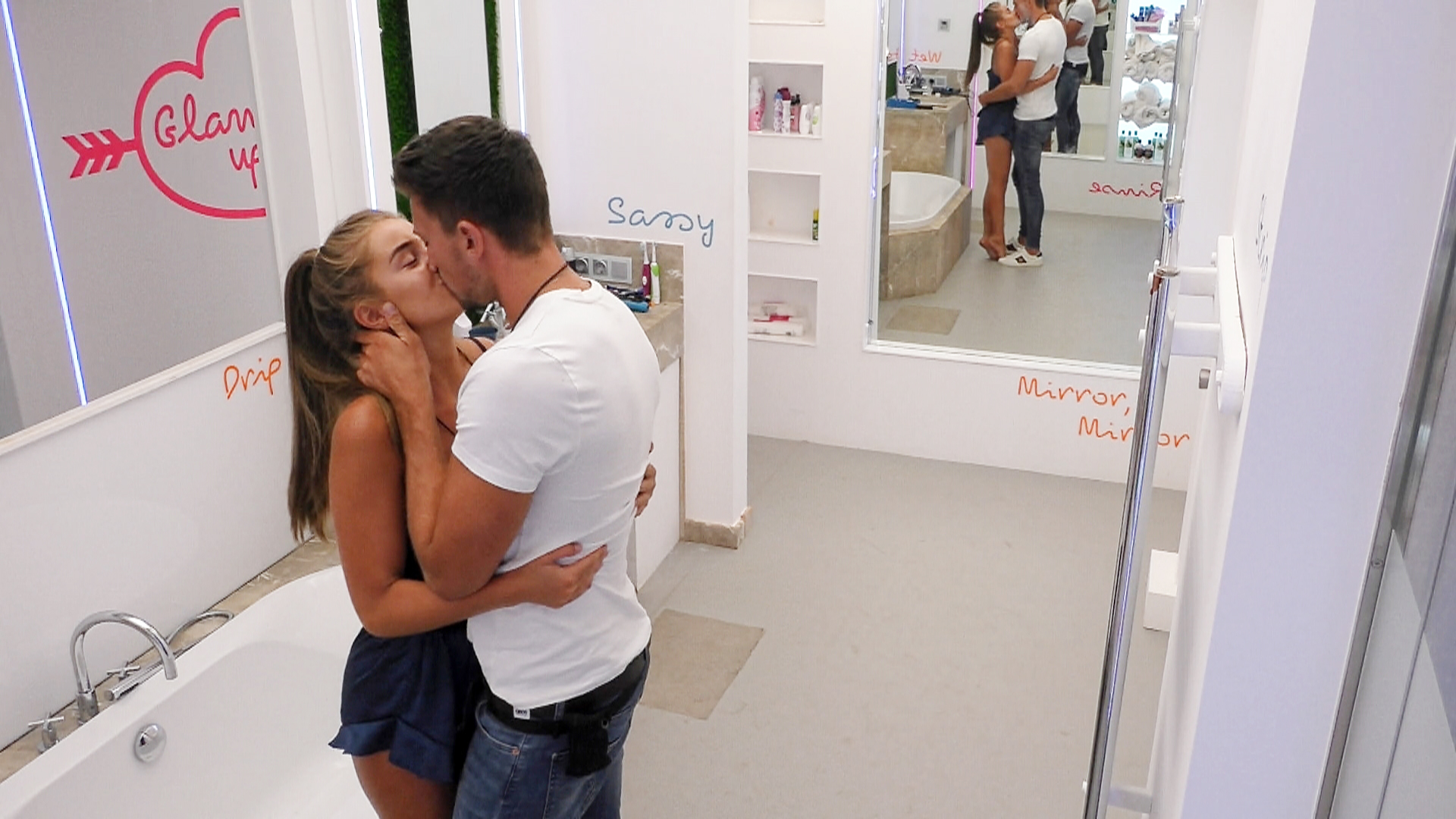 According to the Sun Online, two contestants quit the show yesterday, with a source saying: "No one expected these two to leave and it is a massive shock.
"Their fellow islanders were stunned when they spoke about their reasons for quitting.
"It's going to have a big effect on the show, it's a huge bombshell, and they are going to be massively missed by their co-stars."
Meanwhile the Mirror reports that their exit came after a recoupling was filmed, because Georgia and Sam didn't like the outcome.
Their departure comes after the former couple flouted the rules by sharing a kiss, when they were supposed to be putting their efforts into recoupling with new contestants.
On Wednesday night's episode, Georgia was sunbathing with Dani when she revealed she shared a smooch with Sam the previous night.
The night before, Georgia and Sam had expressed their frustration at living together, but not as a couple.
Sam told her: "I'm struggling big time. I feel like we're going to be together."
They then shared a kiss in the bathroom.
As Georgia told Dani about the kiss, Dani tried to give her some advice.
She said: "You're getting yourself in a pickle. Last night you were saying you're done with him and you're going to move on now…
"I think Josh is a handsome boy, he's very forward… You haven't got to marry the boy, just get to know someone else.
"Be you. Just to cheer you up a little bit because at the end of the day Georgia, you need to recouple or you're going home so you've got to look at it like that."
Georgia replied: "Why do I get myself in such messy situations?"
In the Beach Hut, Georgia admitted: "I am trying to curb the feelings for Sam and focus on the new boys. I am trying hard but it's proving very difficult."
Later, Dani told Sam he shouldn't have kissed Georgia.
Sam said: "My mind is all over the place. I made the decision to crack on with two new girls and then I'm kissing Georgia. What am I doing?"
In the Beach Hut, Sam admitted: "I'm trying my best to get to know the new girls, they are really hot but when I'm with them I just think. 'You're not Georgia.'"
Meanwhile, later in the episode new Josh is flirting with Georgia by the pool.
Georgia tells him: "I do believe that everything happens for a reason. I'm in this situation now, for a reason. I've been getting to know you for a reason."
Attempting to heat things up, Josh jokes: "We'd have cute babies."
Don't miss out: Three steps to ensure you see all ED!'s latest news on Facebook
Laughing, Georgia replies: "You think we're made for each other, don't you babe?"
He says: "Not yet, but we will be… I would not mess you around. I would make sure you felt special, make sure you were happy."
In the Beach Hut, new Josh says: "Every time I speak to Georgia, she gives me a reason to fancy her even more… It's very exciting."
Love Island airs 9pm on ITV2.
They had annoyed their friends in the villa earlier this week when they decided to stay on separated, rather than leave the villa as a couple.
A teaser of tonight's show featured at the end of Wednesday's show saw the girls all lined up around the fire pit for the recoupling.
But someone was missing… Georgia. She instead, was sitting on the sofa next to Sam. Curious!
Is this a massive hint that they are the couple who've departed?
The show is not currently confirming who has left.
Tune in at 9pm tonight on ITV2 to find out more (hopefully)!
Do you think they should have quit days ago? Leave us a comment on our Facebook page @EntertainmentDailyFix and let us know what you think!