The big, brown eyes, chocolate hair and cheeky grin haven't changed from when this TV beauty was a young schoolgirl.
Yet we think she's still pretty difficult to place…
Finding fame in Coronation Street, this brunette has gone on to become one of Britain's most popular and sought-after actresses.
Have you guessed yet? Of course, it's Michelle Keegan!
Millions of Corrie fans fell in love with her character Tina McIntyre when she landed in Weatherfield in 2008.
And she's just given hope to those soap fans by exclaiming"never say never" about a return to the cobbles. Yeah, we know…
The actress, who now plays a soldier in the BBC drama Our Girl, left the show in 2014, when Tina was KILLED OFF.
Her barmaid character was murdered by Rob Connor after discovering he was handling stolen goods and threatening to go to the police.
Surviving a fall over scaffolding during a scuffle, Tina met her maker after warning Rob he'd go down for attempted murder.
He reached for an iron bar as he declared she'd "die gobby" before clobbering her.
Peter Barlow's bit-on-the-side died of her injuries later in hospital. Look, here's the proof she definitely passed away!
Read more:Michelle Keegan denies having surgery on her face
However, as soap fans know, even the death of a character isn't an obstacle to a comeback these days. Just look at Dirty Den in EastEnders – although, this was a bit easier to explain away as his body was never found.
Pat Butcher returned to Walford as a ghost… so perhaps Tina could haunt Peter in his new-found happiness!
Michelle told the Press Association: "I always say that I'd love to go back to Corrie – I was always a massive fan of Coronation Street growing up and I'll never say never.
"You never know what happens in the future."
Speaking at the launch of her collection for fashion brand Very, she said her husband Mark Wright was unable to attend but would be watching a video of the catwalk show.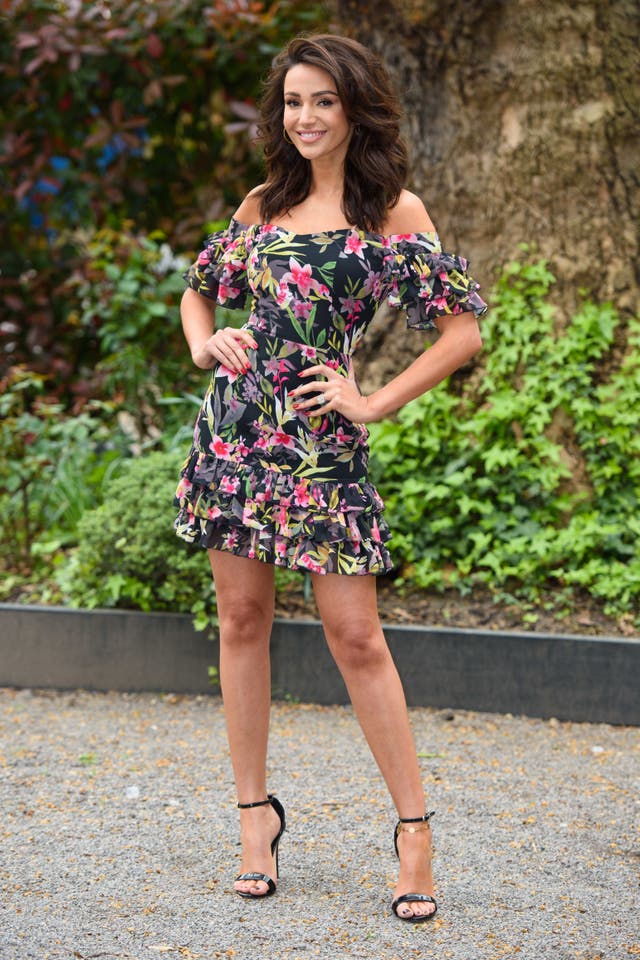 Don't miss out: Three steps to ensure you see all ED!'s latest news on Facebook
She said: "He's in LA. I did speak to him actually this morning, he did really wish he could be here but I said I'm gonna film it (on my phone) and I'll send it over to him."
Keegan herself is also auditioning in Los Angeles, adding: "It's going really well. I have an agent out there so I'm constantly in contact with him.
"And the beauty of my profession is that you don't actually have to be in LA to audition. You self-tape and you send it over.
"So it's great to meet directors and casting directors face to face but I also self-tape as well."
Would you like to see Michelle return? Leave us a comment on our Facebook page @EntertainmentDailyFix and let us know what you think!