Former Coronation Street star Liz Dawn is "quite chipper" as she recovers in hospital with a lung condition, her spokesman said.
The actress, 78, who played hit character Vera Duckworth in the ITV soap, was rushed to hospital last week.
Her spokesman Barry McManus told the Press Association: "Liz is recovering in hospital and according to members of the family is quite chipper."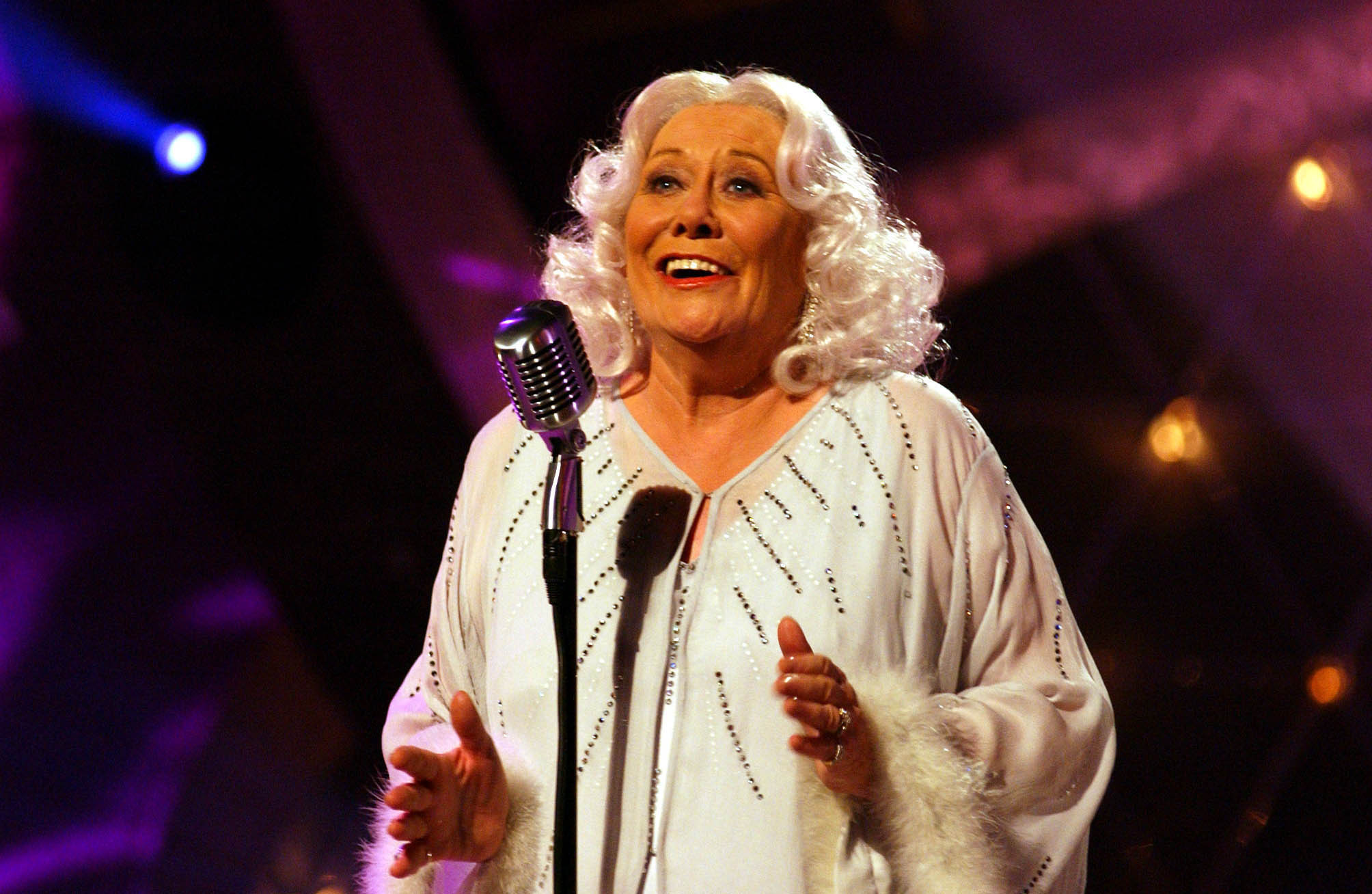 Read more: Coronation Street: Anna gets a shock when she visits Seb
Dawn played the argumentative but much-loved Vera Duckworth, a central character in Coronation Street, for more than two decades.
Her character was written out of the show in January 2008 at the actress's request.
By then, Dawn had become one of the longest-serving members of the cast.
She had been diagnosed as suffering from the lung disease, emphysema, in 2004 and there were further complications in 2007.
The news her third great-grandchild was born last week has reportedly made Liz determined to get well to meet the little boy.
A source told The Mirror: "Liz has had a very traumatic and difficult few days but she is determined to get better to see the new baby."
She's apparently being treated on a special ward with oxygen. A source told The Sun on Sunday: "She's been in and out of hospital quite a few times in the last few years and normally the family are quite upbeat, but this time they seem more concerned.
"She's not in a good way and her loved ones are obviously very worried."
Earlier this year, Liz was heartbroken when she was forced to give her grandson's wedding a miss due to ill health.
According to the Sunday People, Liz was so poorly that medics suggested that it was safer for her to stay home, which meant she would not be in attendance at her grandson, Thomas Borso's, wedding in the Alpine town of Bassano del Grappa.
The 29-year-old married Alice Coughlin, 27, who also just happens to be the niece of Coronation Street actress Debbie Rush, who plays Anna Windass.
Read more: EastEnders confirm they are axing two characters
"Naturally I am very disappointed not to be there with them," Liz said.
"They make such a lovely couple, it's every ­grandmother's dream and Bassano is such a lovely setting.
"But to get there was just too difficult, it would have meant a flight to Venice, accessing and exiting the plane in a wheelchair and then a car journey from the airport to Bassano.
We hope she recovers from this latest scare soon.