Hollyoaks actress Sarah Jayne Dunn has tied the knot surrounded by her showbiz friends.
The 36-year-old, who has played Mandy on the soap for 22 years, said "I do" at The Holford Estate in Cheshire on a beautiful sunny May day.
The couple share a son, Stanley, 20 months, who attended the ceremony in a matching suit to his dad.
"To marry in front of our son was such a special moment," Sarah Jayne told OK! magazine.
Sarah Jayne wore a lace strapless gown with a heart-shaped neckline and a fishtail. She wore her blonde hair half up with a plaits at the front.
The couple shared their big day exclusively with the magazine, who pictured them with some of their celebrity guests.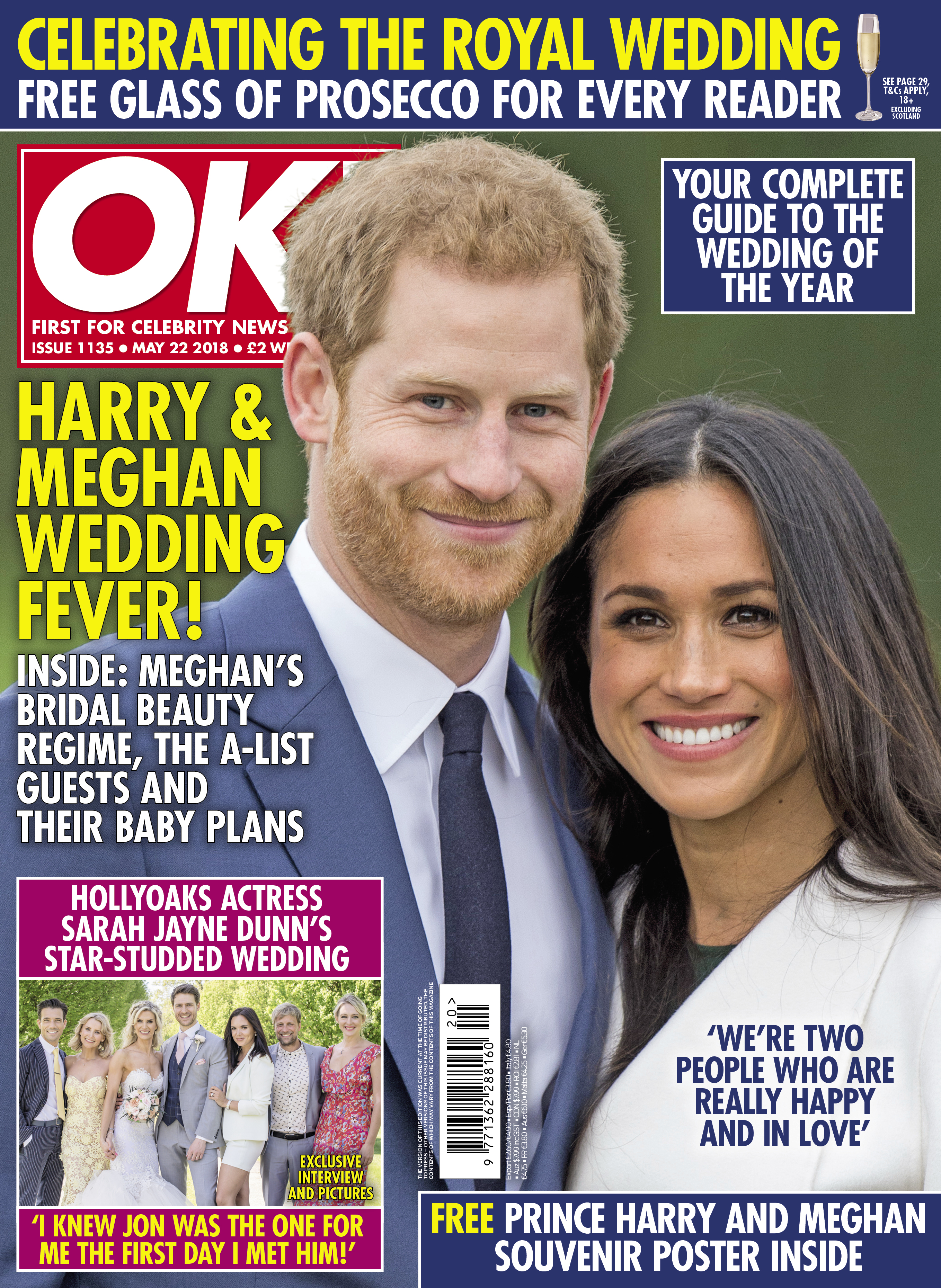 These included Mandy's Hollyoaks co-stars Carly Stenson and her fiance Danny Mac, Jodi Albert and her husband Kian Egan from Westlife and former Strictly star Ali Bastian.
Sarah Jayne said she's delighted Jon, a personal trainer, is now her husband.
"I knew Jon was the one for me the first day I met him. After we met at my audition I texted Carley [Stenson], saying: 'I have to get this job because I need to get to know this guy!'"
Jon added: "I feel so proud to call Sarah my wife. I honestly think I fell in love with Sarah the first day I met her."
The couple got engaged at Christmas 2016.
Read more: Dec Donnelly's wife reveals baby bump at BAFTAs
In the build-up to the wedding, Sarah Jayne celebrated with her Hollyoaks friends at a hen do in Liverpool.
Sharing snaps of the occasion on Instagram, Sarah Jayne wrote: "This weekend was my hen do, I'm still curled into a ball of suffering shame, however it was totally worth it and I couldn't have asked for a better group of girls to share it with.
"I must've done something right in life to have such an amazing group of women beside me, lifting me up when I'm down, having my back at all times and drinking multiple shots with me!"
She continued: "If you've got good friends beside you you'll never be alone. Thanks ladies for going above and beyond and for making my hen unforgettable and for always being there. You rock my world."
Sarah Jayne got plenty of practise as a bride as her Hollyoaks character recently tied the knot on the soap.
However, it was far more dramatic than her own wedding day as Mandy had been cheated on her husband-to-be, Luke (played by Gary Lucy), with Darren Osborne (Ashley Taylor Dawson).
Then Luke's long-lost son Oliver arrived at the wedding ceremony to the shock of the couple and their guests!
Don't miss out: Three steps to ensure you see all ED!'s latest news on Facebook
The full story is in this week's OK! magazine, out today.