Darcey Bussell suggested Prince Harry could be Strictly Come Dancing's first royal contestant as she was made a dame by the Queen.
The ballerina and Strictly judge received the honour at an investiture at Buckingham Palace on Friday morning.
She compared the ceremony to getting married, before suggesting Harry would be "fantastic" for the BBC dancing competition.
"It was such a shock, I wasn't expecting it at all," she said.
Darcey also revealed she had previously invited the Prince of Wales and the Duchess of Cornwall to sit in the Strictly audience, adding "that would be extraordinary".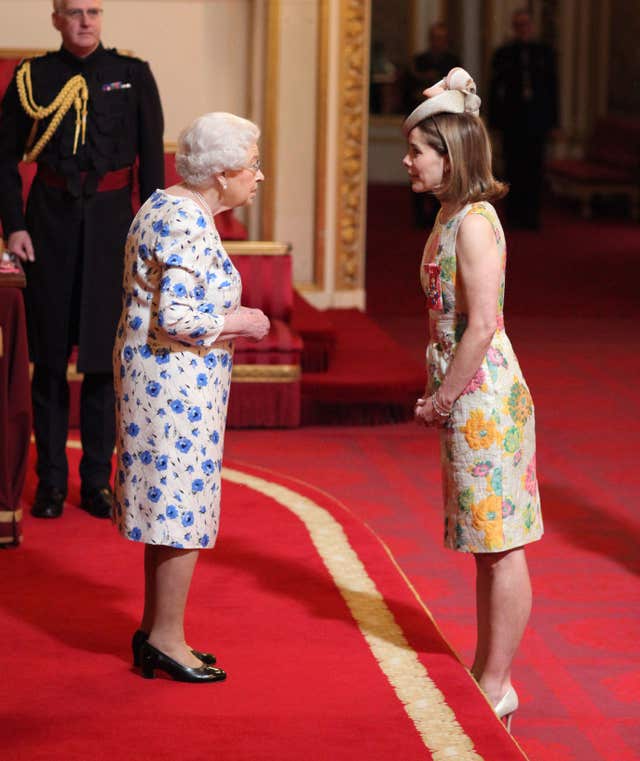 Asked what she would recommend for Harry and Meghan Markle's first dance at their wedding this month, the 49-year-old told the Press Association: "I'd love to know their first dance, I had Abba – Dancing Queen – so I can imagine they would have something fun like that, but gosh, who knows, everybody has different things.
"I would love to see Harry… I think he would try everything.
"He'd probably be great on Strictly, wouldn't he? He would be fantastic," she added.
On her damehood, Darcey said: "It's been a shock, it's kind of like getting married, and you realise you're suddenly here and it's nearly over.
"It was such a shock, I wasn't expecting it at all. I'm still supporting the dance world and for me it's recognition for all the dance institutions I'm involved with."
She was honoured for her services to dance, following a career spanning 30 years.
Would you like to see Hazza hit the dance floor? Leave us a comment on our Facebook page @EntertainmentDailyFix and let us know what you think!