Heroes come in all shapes and sizes – including extra small! A two-year-old boy saved his twin from being crushed by a fallen chest of drawers.
In a clip of the terrifying incident, little Bowdy can be seen climbing a chest of drawers, when the piece of furniture tips and falls on brother Brock.
The tot, trapped from the pressure of the furniture, is seen crying out in pain.
With mum Kayli out of the room, there are no adults around to help.
Bowdy calmly tries to free his brother, first trying to lift the dresser with his bare hands.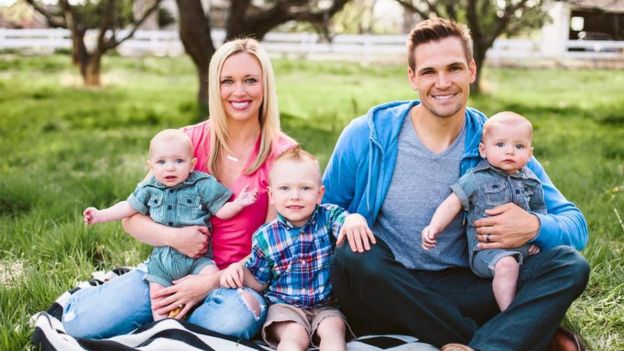 When that fails, he then tries pushing it forwards and slowly it moves.
Read more: Janet Jackson welcomes first baby
Their father Ricky shared the video on Facebook to raise awareness of the dangers of not anchoring furniture.
He wrote: "I've been a little hesitant to post this. But I feel it's not only to bring awareness, but it is also incredible.
"We are so grateful for the bond that these twin brothers share."
Despite the incident, Kayli said her sons had recovered and were playing again when she returned to the room.
Furniture can be fatal if it is not fixed to walls.
Last year Ikea was forced to recall 27 million chests of drawers in the United States after the deaths of three children in two years.
Since 2014, three children have died after being crushed by drawers toppling over on top of them.
Following the death of the third toddler in February, the Swedish company issued a warning to customers to use wall mounts with the furniture, but it has waited until now to issue a full recall.
Read more: Kim K releases shock intimate video with Kanye
Ikea US president Lars Peterson told NBC News the company had stopped selling its Malm series products because they "could be a danger".
The company said in a statement: "Ikea chests of drawers are safe when anchored to the wall per the assembly instruction, using the tip over restraint provided with the product."
Despite the warnings, the items were not recalled in the UK.