Young Emmerdale star Alfie Clarke is campaigning for an Alzheimer's charity in the lead-up to his on-screen father's death.
The nine-year-old, who plays Arthur Thomas, plans to do a sponsored swim and encourage awareness in his school after learning about dementia while working on the show.
Long-standing character Ashley Thomas will conclude his 20-year stint on the ITV soap this week following a long battle with vascular dementia and a more recent pneumonia diagnosis.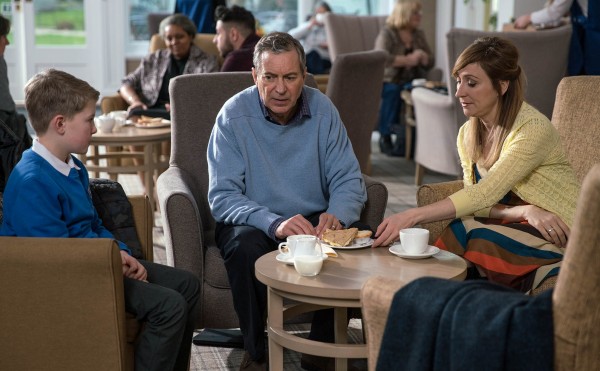 Kathryn Smith, director of operations at Alzheimer's Society, said of Alfie: "He is looking to do a sponsored swim for Alzheimer's and he wants to train to be a dementia friend himself, and take that into his school.
"He and his mum both told me that he is preaching to the whole family on dementia now that he understands it – he is quite a character."
"He is a credit to his mum and dad," said John Middleton, who plays the departing vicar Ashley.
"He is a natural, instinctive actor and he takes notes, he listens."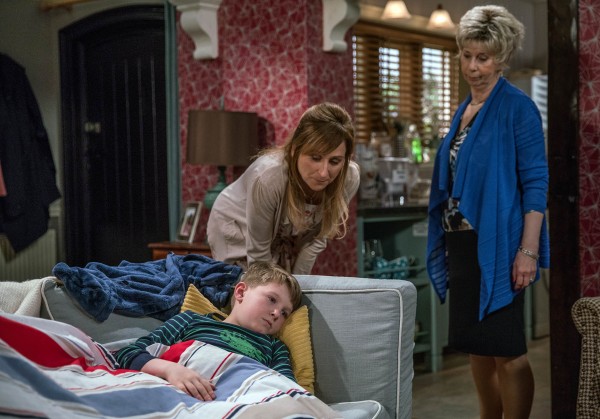 John added that he and the young actor, who has been on the show since he was two years old, had exchanged email addresses.
Alfie has set up a JustGiving page in a bid to raise £1,000 for Alzheimer's Society by swimming between 20 and 40 lengths at the end of the month.
Creators of the show praised Alfie for his performance during Ashley's upcoming funeral scene, especially as it was the first time he had ever seen a coffin.
"He has come on so much," said Charlotte Bellamy, who plays his on-screen mother, Laurel.
"His mother said to me when we did the funeral that he had never seen a coffin before and the way he handled coming in and seeing John – who did look dead – was very hard for him, but what he did was perfect."