The latest episode of Inspector George Gently proved to be bittersweet for viewers, who said they are "raging" that it is coming to an end.
The BBC police drama starring Martin Shaw is being wrapped up after 10 years.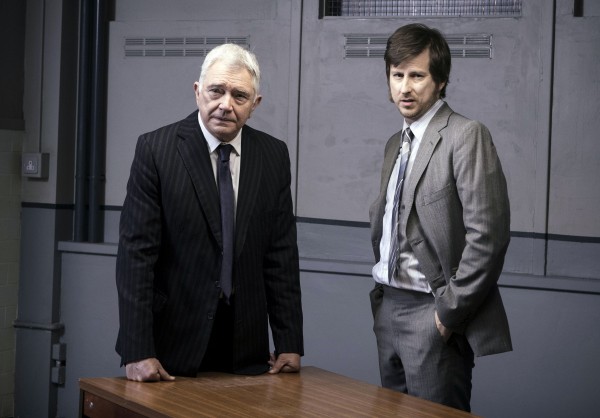 The penultimate instalment, entitled Gently Liberated, saw the inspector investigating an old case of a woman convicted of her husband's murder.
It went down a storm with viewers on social media who declared the series to be "the real deal".
Many were upset to think Gently's days are numbered.
The announcement that the final episode will not air until later this year also triggered some upset online.
The series, created by Peter Flannery and based on the Alan Hunter novels, also stars Lee Ingleby as John Bacchus and Lisa McGrillis as Rachel Coles.
It has followed the trio of investigators on varied cases around Durham and the North East during the 1960s.
Actor Martin Shaw, however,  says he has no hard feelings about the end of his long-running alter-ego George Gently.
BBC1 police drama Inspector George Gently is being wrapped up after 10 years.
Martin, 72, former star of The Professionals, told Radio Times magazine that he is "not in the slightest" bit angry about the BBC's decision to axe the show, but he was emotional after filming its ending.
"I think it's absolutely the perfect time to do it," the former Judge John Deed star told the magazine.
"It feels completely appropriate. I had no difficulty in letting go of the role, because it makes space for something else.
"All through the last day of filming, people were saying 'are you going to be emotional?' I said 'no, not at all'.
"It's a fact of life. Things come to an end. And then, after the last shot, I started to make a little speech… and I was gone. Bang! So I did get emotional, after all."