Viewers have compared EastEnders spin-off Kat And Alfie: Redwater to Broadchurch after the show made its debut on Thursday.
The new six-part drama saw Jessie Wallace and Shane Richie reprise their roles as Kat and Alfie Moon, as they headed to Ireland to find the long-lost son Kat gave up for adoption at the age of 14.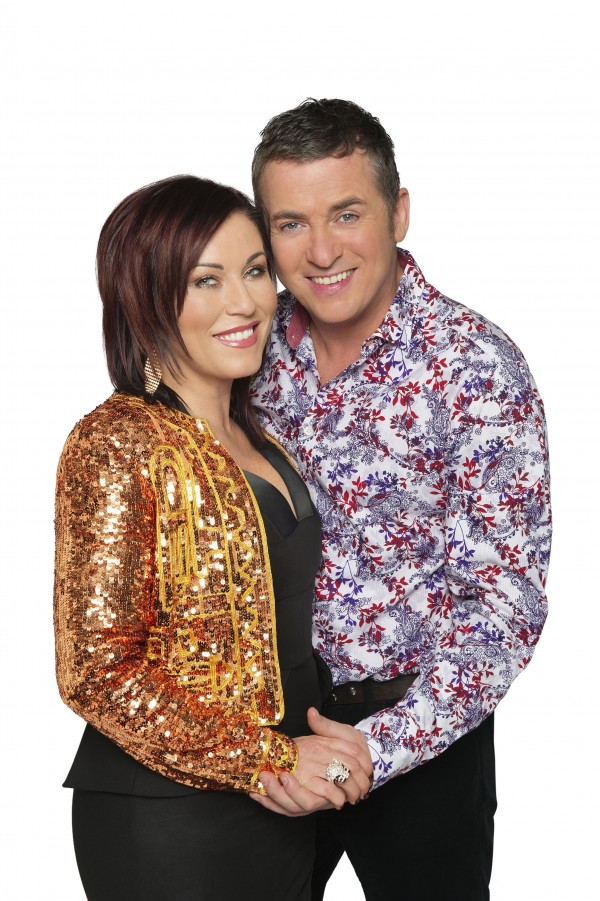 Read more: Alfie's brain tumour will be a big part of Redwater
It was conceived by the BBC 1 soap's former executive producer Dominic Treadwell-Collins and launched on Irish TV channel RTE1 on Sunday.
But viewers who tuned into the scenes of rolling green and grey countryside for the first time on Thursday described the show as the BBC's answer to Chris Chibnall's popular ITV drama starring David Tennant, Olivia Colman.
It was a successful start in general for Redwater, with some claiming it was even better than the soap where the characters originated.
Wallace became a fan favourite when she arrived on Albert Square as the no-nonsense, leopard print-clad Kat Slater back in 2000.
Richie joined in 2002 as Alfie, and the two later married to become one of the most beloved soap couples of all time before they departed EastEnders in early 2016.
The spin-off revolves around Kat's search for her long-lost son, Zoe's twin, who she didn't know she'd given birth to, and was adopted straight away.
Read more: Emotional viewers thank BBC for eye-opening drama Three Girls
As soon as Kat arrived in the village, she fixated on the first dark-haired 30-something she met and decided he must be her boy.
It turned out local priest and all-round good guy Father Dermott was actually her son.
And then it was revealed he wasn't a good boy at all when he found out the truth from grandad Lance about his parentage, and Dermott promptly drowned Lance in the sea. Woah.
#redwater
surprising ending.Can't wait for next week episode.

— Franniebb (@Franniebb77) May 19, 2017
Didn't expect the end though – what a start! 👏 #RedWater

— Jak (@jkirkmanmusic) May 18, 2017
Well that got very dark, very quickly… #Redwater

— Keilidh Whyte (@jestar99) May 18, 2017
the first episode of #redwater was really good!! what a great twist at the end!!

— charlie (@tracobsivanx) May 18, 2017
Kat And Alfie: Redwater continues on BBC1 next Thursday.