Bruno Langley has officially left Coronation Street after his final appearances aired – although the actor did not feature in character Todd's last scene!
The former Corrie favourite departed the ITV soap following accusations of sexual assault, and later pleaded guilty to groping two women in a Manchester nightclub.
He was given a 12-month community order at Manchester Magistrates' Court last month for sexually molesting women while drunk.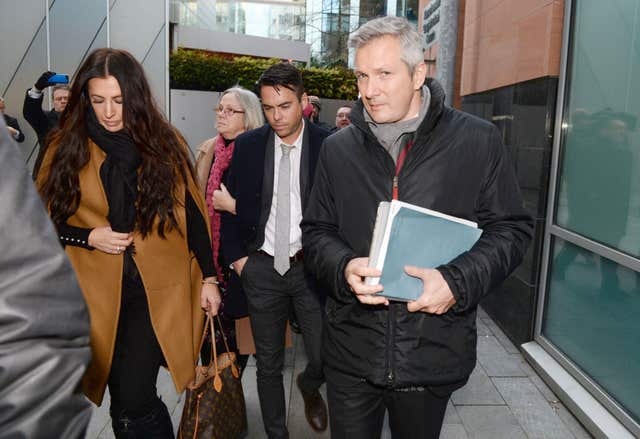 The 34-year-old pleaded guilty to two counts of sexual assault after admitting grabbing the crotch of his victims.
Bruno, from Altrincham, Cheshire, left the ITV soap in the wake of the allegations but his final scenes were not shown until Friday night.
His character, Todd Grimshaw, was seen driving away from the cobbles in a hurry with 'adopted' daughter Summer Spellman in the pre-festive episode.
Eileen found the schoolgirl waiting outside wearing no coat; she claimed her grandmother had called and was coming to see her.
Read more: Ashamed Bruno Langley gives first interview since sex assault scandal broke
But then Todd's car came screeching into sight and a voice was heard saying: "Get in, Summer!" Once she was in the vehicle, it roared off.
The sop had obviously had to fudge together a storyline to exit the lawyer – including a final scene that wouldn't feature him 0 buy it left many viewers non-plussed…
"Was that seriously Todd's last scene? Bit disappointed," wrote one fan on Twitter.
Another said: "I'm guessing that's Todd's last episode and we will not be seeing him again."
A third added: "I take it that the shadowy figure in the car was the last we'll see of Todd Grimshaw."
Read more: Carol Vorderman is the latest star to slam Corrie
Bruno joined Corrie in 2001 and was the show's first openly gay character.
In court he was sentenced to a 12-month community order, including a 40 days rehabilitation activity, a 12-week, 7am to 7pm curfew order, ordered to pay £250 to each of his two victims and must sign the Sex Offenders' Register for the next five years.
ITV confirmed Friday's episode was his last.
Announcing his departure in October, Bruno said playing Todd was an "absolute honour".
He has also had roles in Doctor Who, Dalziel And Pascoe and several theatrical productions.