Ed Sheeran is set to guest star on Game Of Thrones.
The Shape Of You singer will appear in the upcoming seventh series of the fantasy drama series.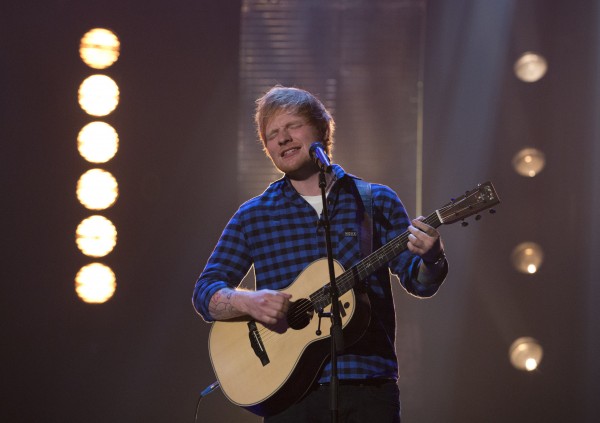 The show's creators David Benioff and DB Weiss spilled the beans during the South By Southwest Festival in Austin, Texas.
And Ed, 26, appeared to confirm the news on Twitter,
Speaking at a panel discussion, Benioff and Weiss said they had been pursuing Ed for some time, as Game Of Thrones actress Maisie Williams was a fan.
"For years, we tried to get Ed Sheeran on the show to surprise Maisie, and this year we finally did it," Benioff said.
Further details on Ed's role were not given.
The star would not be the first musician to make a cameo in the show – Coldplay's Will Champion and Snow Patrol's Gary Lightbody have appeared in previous episodes.
Game Of Thrones returns in July.
Meanwhile, Ed's been at the centre of a little royal controversy.
Fellow charts botherer James Blunt says the flame-haired pop phenomenon was telling porkies when he claimed he'd been sliced by a sword-wielding Princess Beatrice.
The story goes that the seventh in line to the throne gave Ed a cut to the face in November last year.
Apparently P.Bea was mucking about, pretending to knight 'Sir' Ed, when she slipped.
It's lucky she doesn't work on the deli counter, there'd be blue blood everywhere.
It was said at the time that Beatrice was swinging the sword behind her when she sliced open Ed's cheek.
Blood spurted from him and the global megastar had to rush to A&E before his fans were deprived of his strumming.
Now, James is claiming the story was made up by Ed in a'desperate' bid to shift album sales.
We think his tongue was plated very firmly in his cheek, though – what wags they are!