Actor Shane Richie was barred from a nightclub because he refused to remove his hat.
The former EastEnders star was in Malvern on tour with the stage adaptation of Peter James novel Not Dead Enough and fell foul of the dress code at the Malvern Lounge when he went out for a post-show drink.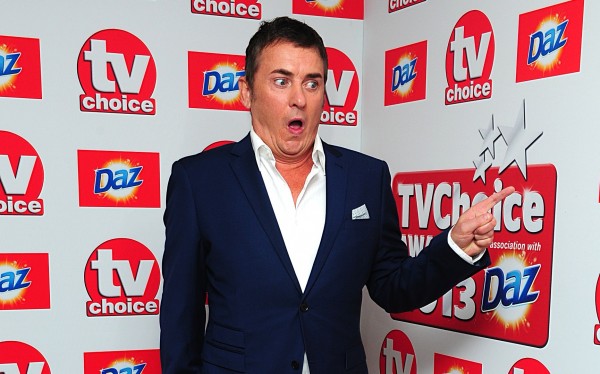 Shane, 52, stars in the play as DS Roy Grace opposite Strictly Come Dancing contestant Laura Whitmore, and he tweeted his frustration at being told to change his outfit if he wanted to enter the bar.
He tweeted a photo of himself in the baker boy-style hat.
But even Shane's son Shane Nolan supported the bar's door policy.
Others didn't see the problem, either.
However, there were jokes about the style of Shane's hat.
Other fans sent Shane supportive messages about his choice of headwear.
Bar owner Matt Fletcher sent Shane an apology about the incident and invited him back.
When a Malvern resident told Shane about a coffee shop he should try, the star asked a pressing question.
Shane has been absent from EastEnders of late but Alfie and Kat will be back on our screens later in the year.
Viewers will see the pair in spin-off Redwater, searching for Kat's long-lost son in a tiny Irish village.
In the show, "Kat's quest for the truth uncovers secrets that the village of Redwater would rather were left buried at sea".
Danish director Jesper Nielsen, whose credits include Borgen, is directing the drama, created by former EastEnders boss Dominic Treadwell-Collins.
"Now is the perfect time to take two of EastEnders' most beloved and enduring characters out of their comfort zone as they head to Ireland to search for answers to some very big questions," he previously said.
"My team here are very excited about creating a whole new drama that stands apart from EastEnders while taking our style of storytelling to a place of stories, myth, secrets and immeasurable beauty."
Redwater also stars Fionnula Flanagan, Maria Doyle Kennedy, Ian McElhinney, Angeline Ball, Peter Campion and Stanley Townsend.