Strictly Come Dancing head judge Shirley Ballas has addressed her alleged feud with Brendan Cole describing him as "an amazing dancer, amazing person".
Shirley, 57, and Brendan clashed on air during the last series of the BBC One show over his tango with Good Morning Britain's Charlotte Hawkins.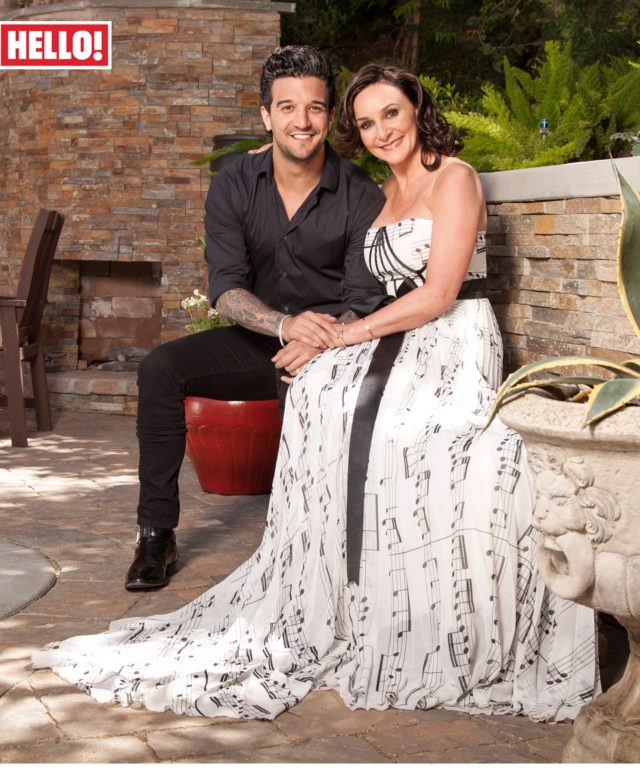 New Zealand-born Brendan revealed in January he would not be returning to Strictly following the BBC's "editorial decision" not to renew his contract.
Read more: Katie Price hits back at critics after failing to complete London Marathon
In an interview with Hello! magazine, Shirley said: "I don't have any recollection on a personal level of bridges ever being broken or rebuilt between me and Brendan.
"He is an amazing dancer, an amazing person, whose career I have followed for many, many years and I'm extremely proud of what he's achieved both at work and at home."
Shirley continued: "One of the things people learn with me is I don't need to pull someone else down to build myself up and I will live and die by that rule.
"There has been no face-to-face confrontation and all I can say is I wish him, his wife and their two beautiful children well because, whatever he does next, I know he will bring 100% to his role."
The ballroom dancing champion said she would like to return to the series again this year but that nothing was "as yet official".
During a photo shoot at her Los Angeles home, she told Hello!: "I hope to be back, I'd like to, but as yet nothing''s official. My critiques will always remain firm. I will say it as I see it, though you can't help but get emotionally attached to the couples."
There had been rumours recently that Shirley had agreed a return with Strictly, but the show told ED!: "We never comment on speculation. The judges line-up for the next series will be announced in due course."
Shirley has said in the past she'd be "honoured" to return to Strictly.
She's also admitted the show was a learning curve for her, as she was under so much scrutiny after stepping into former head judge Len Goodman's shoes.
Some viewers felt she was too technical in her feedback, while others loved her obvious knowledge of dance.
Speaking to This Morning in December, she said: "There have been some things to get used to, like Twitter and the press and this and that, but I've thoroughly enjoyed being on the show and everyone's journeys, the ups and downs."
"You cant blink or do anything! You're totally under scrutiny," she added.
"I don't think too much [about the criticisms]. I go from week to week hoping the celebrities will get the dances right, listen to the music.
"I'm married to what I do, I love what I do. I love the music, I love the challenge of a celebrity who was struggling and comes back next week, has an unbelievable journey and has the public on their side. I just love the journey."
Shirley made headlines during her first series thanks to her alleged clash with Brendan, which was over the amount of rise and fall in his tango with partner Charlotte.
It ended with Shirley advising Brendan to watch the tape back, and him calling her "my dear" in response, which led fellow judge Bruno Tonioli to advise Brendan to be more respectful.
Brendan later told Daily Mail: "I don't know if that was handled the right way on air. If you disagree with somebody, which I did that particular day about the way she felt we danced the tango, you have the right to say what I did.
"I didn't get aggressive. I said: 'Well, I disagree'. Anybody can watch that footage back and make up their own mind. Then Bruno stepped in and said his piece, that I should be more respectful, which I still don't get. But what I certainly regret is saying: 'I will, my dear.'
"The phrase 'my dear' is patronising and I certainly didn't mean to be. I'm not a patronising person. But you're on a live TV show and you're frustrated with the situation."
Are you excited about the new series of Strictly? Leave us a comment on our Facebook page @EntertainmentDailyFix and let us know what you think!
Read the full story in this week's issue of Hello!