Easties fans, you can all breathe again (soon) for Linda Carter is FINALLY going to reveal her big secret.
Viewers have known she's holding something major close to her chest since earlier this summer, when it was revealed she'd been lying about her mother being ill.
Why all those months in Watford?!
Her truth comes pouring out in the soap's epic September week.
She ends up having a heart to heart with Jack Branning, after making a decision about the future for her and Mick. Eek!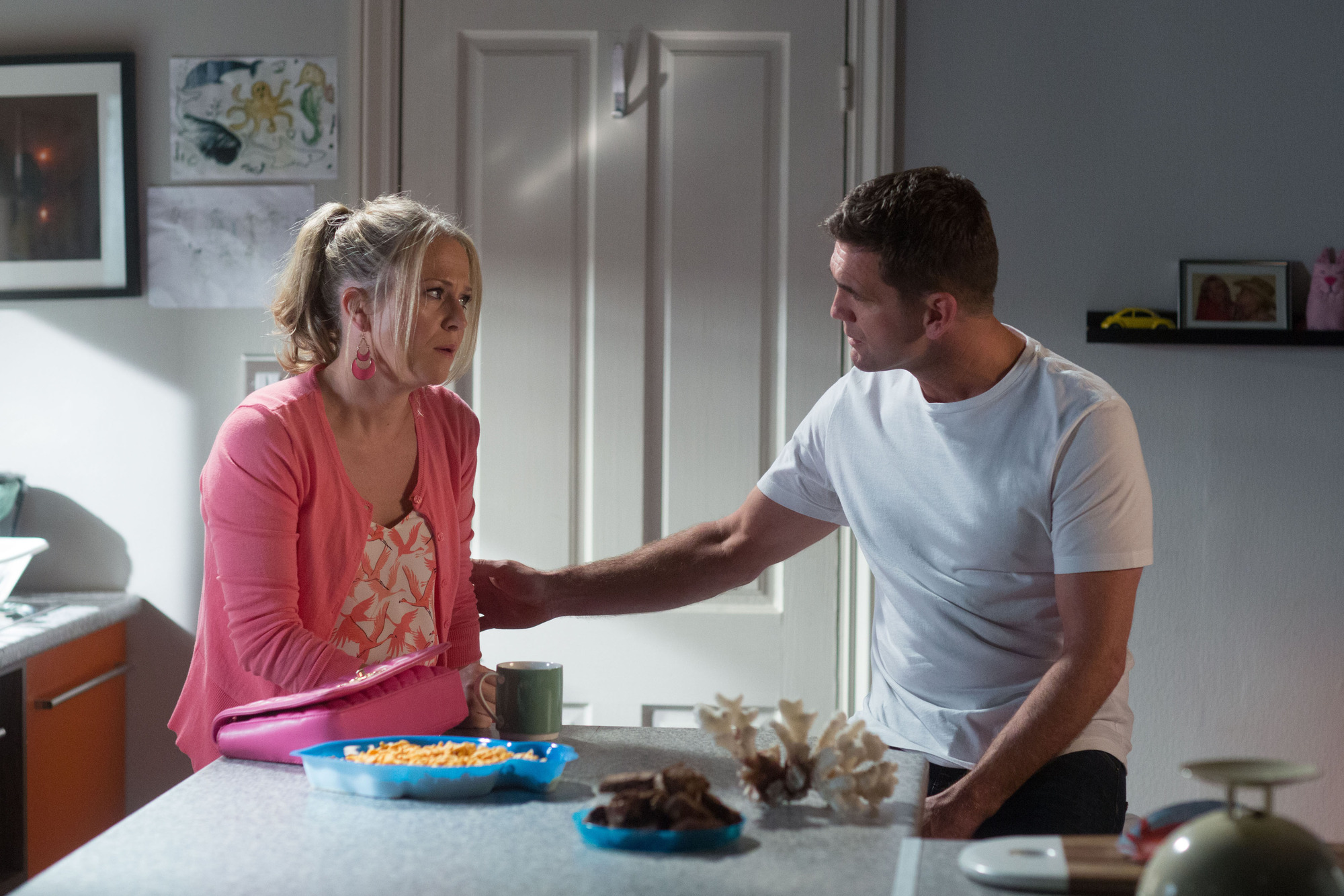 Read more: Shock revelation leaves poor Linda reeling
EastEnders is holding back what the secret is until it plays out on air, but the spoiler about Jack has got our minds running wild!
The big reveal comes at the end of an emotional day for Linda, who has a run-in with Fi, leading her to an unsettling realisation.
Later, she has a heart-to-heart with Whitney – SURPRISE – who tells her she is the only woman for Mick.
But this seems to put her in more turmoil.
This will all take place within a dramatic week in EastEnders, as it is due to be rocked by a huge gas explosion during the Walford In Bloom celebrations.
Read more: Stacey killed in EastEnders' gas explosion?
Panic ensues as the Mitchells realise that Phil was near the site of the explosion, and Martin Fowler becomes concerned when he is unable to find Stacey Fowler (Lacey Turner).
These episodes will air the week commencing September 4 on BBC One.