Emmerdale viewers were left feeling anxious after Thursday's episode when they discovered fan favourites Robert Sugden and Aaron Dingle could be split up by an unplanned pregnancy.
The couple were reunited on Thursday evening when Aaron was released from prison and were looking forward to a fresh start together.
However, Rebecca White (Emily Head) was in for some shock news when she took a pregnancy test and it was positive.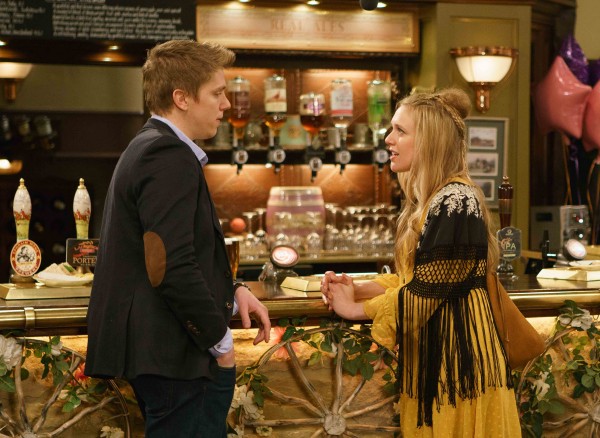 Viewers of the ITV soap know Robert (Ryan Hawley) may be the father as he cheated on husband Aaron (Danny Miller) while he was locked up with ex Rebecca.
Robert and Rebecca had an ill-advised one-night stand after Robert was chucked out of the prison visiting room by Aaron.
Feeling sick with guilt after it happened, Robert begged Rebecca not to tell his husband. At the time she assured him she also didn't feel all that great about it and wouldn't be telling a soul.
However, that's all set to change as Ross Barton (Michael Parr), who could also be the baby's father, discovers the sordid secret and will start to blackmail the cheater.
Read more: Cheryl's tears after message from cheating ex following birth of baby
Fans of the series, who dub the couple RobRon, voiced their disappointment at the storyline.
Aaron suffered a mental breakdown over bullying in prison and some viewers complained they would like to see it explored further.
Fans pleaded with producers to give the couple a break.
Robron fans shouldn't worry too much, though. Emmerdale boss Iain MacLeod has just promised that, despite a few bumps in the road, Aaron and Robert WILL make it through.
Read more: Coronation Street's Bethany assaulted in grooming plot twist?
This is certainly a 'bump'!