Beloved TV duo Richard Madeley and Judy Finnigan returned to the red carpet on Monday night to help This Morning mark its 30th anniversary.
Richard & Judy were among the famous faces from This Morning's past and present who attended a very special BAFTA tribute to the ITV daytime programme at BAFTA Piccadilly in London.
They posed for the cameras together and alongside colleagues including Holly Willoughby and Phillip Schofield.
It's not often the couple are seen together on the red carpet, after Judy stepped away from the limelight a few years ago.
Richard has said that he and Judy "felt like mavericks" during the first years of This Morning.
The husband and wife duo, who hosted the show between 1988 and 2001, said its first broadcasts had pioneered the daytime television format.
Read more: Richard & Judy return to TV for This Morning's 30th anniversary 
This Morning was honoured for its "outstanding" contribution to television with BAFTA's Special Award at the tribute event.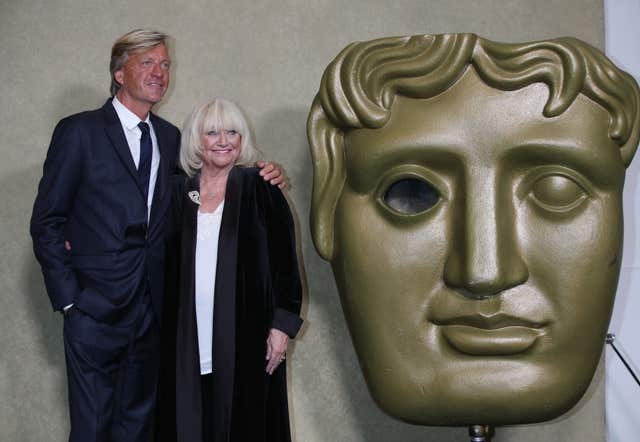 Judy, 70, said the show's early years had been "joyous, wondrous" times, while the trailblazing style of production felt like they were "out there".
She said: "When we were in Liverpool, this might sound very strange, but we felt very cut off from Grenada headquarters, which were in Manchester.
"And because we had got this strange set up on the Albert Dock, it wasn't ever a studio, it was a converted car showroom, it felt like we were pioneering the format."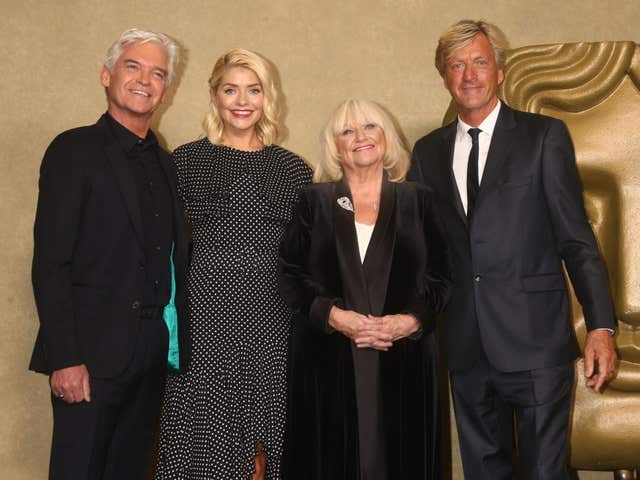 Richard, 62, added: "We felt like we were mavericks, didn't we? We were in Liverpool, right at the heart of it, and we could walk out and down the docks and speak to people. It kept us real and helped us come up with new and exciting ideas."
The pair, who went on to present their own programme on Channel 4, were joined at the event by This Morning's current hosts, Holly and Phillip.
Hosted by Alan Carr, the ceremony looked back at videos from the archive, including a clip made to promote the debut broadcast on October 3 1988.
The inaugural episode included segments on single mothers and the MMR vaccine.
Holly said: "When we looked at the rundown of your first show, it's just not that different from how it is now.
"It's got that same feeling and that's why it still feel like it has remained just so successful. I think that's the key to its success."
Meanwhile, Richard and Judy will also return to TV for a one-off documentary marking This Morning's milestone 30th anniversary.
Called This Morning – 30 Unforgettable Years, the show will be narrated by Joanna Lumley and also feature Holly, Phillip, Eamonn Holmes, Ruth Langsford and Fern Britton.
There will also be contributions from Hugh Jackman, Robbie Williams, Simon Cowell, Kate Winslet, David Gandy, Amanda Holden, Bradley Walsh plus a host of other stars.
Read more: Richard & Judy 'emotional' ahead of daughter's wedding
The 90-minute documentary will look back at This Morning's headline-making moments over the years, and how it kick started the careers of some of the country's biggest television faces.
It airs Tuesday 2 October at 7.30pm on ITV.
While viewers regularly see Richard on TV these days covering on Good Morning Britain, it's been a long time since Judy appeared on the box.
Earlier this year, the couple's daughter Chloe said Judy had effectively "retired from television".
Chloe told The Sun: "My mum is done with TV and if she went back to it I don't think it would make her happy. She wants to concentrate on other things, such as her health and our family."
Are you a fan of This Morning? What has been your highlight from the past 30 years? Leave us a comment on our Facebook page @EntertainmentDailyFix and let us know what you think!