Richard Hammond has joked "I'm not dead" as he apologised to his wife and children after his car crashed and burst into flames while filming The Grand Tour.
Speaking in a video from his hospital bed in Switzerland, the former Top Gear host detailed the knee injury he suffered in the incident which left the vehicle on its roof and scorched.
He said: "Hello, yes it's true I binned it again," before adding he will need surgery to fix his broken leg.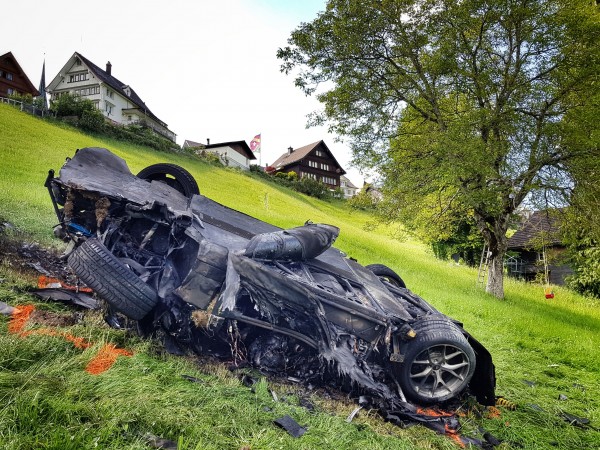 "I would like to thank all of the medical professionals who got me by air ambulance from the crash to the hospital and who have dealt with me ever since."
In the Drive Tribe video message, titled I'm Not Dead, Hammond adds: "And most importantly, sorry to my wife Mindy and to my daughters Issy and Willow."
The crash took place in Switzerland where the TV presenter, 47, was driving an electric super car, and his colleague Jeremy Clarkson described it as "the biggest crash I've ever seen and the most frightening".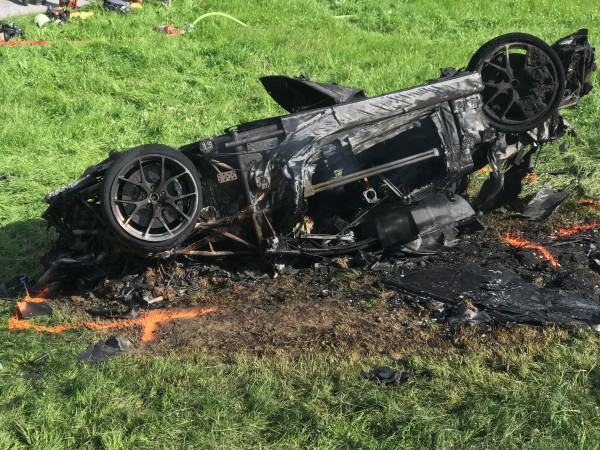 A spokesman for The Grand Tour said: "Richard Hammond was involved in a serious crash after completing the Hemberg Hill Climb in Switzerland in a Rimac Concept One, an electric super car built in Croatia, during filming for The Grand Tour Season 2 on Amazon Prime, but very fortunately suffered no serious injury.
"Richard was conscious and talking, and climbed out of the car himself before the vehicle burst into flames. He was flown by Air Ambulance to hospital in St Gallen to be checked over, revealing a fracture to his knee.
"Nobody else was in the car or involved in the accident, and we'd like to thank the paramedics on site for their swift response. The cause of the crash is unknown and is being investigated."
In a post on Twitter on Sunday morning, F1 presenter Sasha Martinengo told his Twitter followers the pair had spoken and that Richard required surgery.
Clarkson tweeted: "It was the biggest crash I've ever seen and the most frightening but incredibly, and thankfully, Richard seems to be mostly OK."