The drama reached boiling point on Saturday's The X Factor as judge Nicole Scherzinger stormed out of the arena, slamming the door as she went.
The singer gave up on choosing her favourite Overs category contestants during the Six Chair Challenge when the audience disapproved of her decisions.
After quickly filling her six spots, Scherzinger was unexpectedly torn by Loverine Fermino's stunning rendition of Jennifer Holliday's And I Am Telling You, and forced Talia Dean to give up her seat.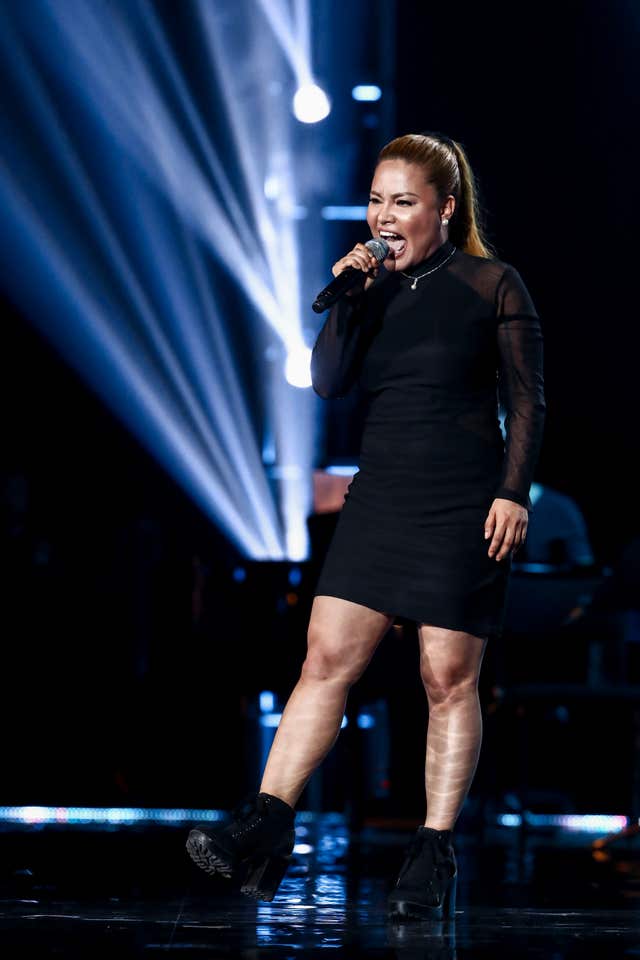 As the audience chanted and booed – and co-judges Sharon Osbourne and Simon Cowell rose to their feet in protest – Scherzinger stepped down from her platform. As she left the room, she slammed the door against the wall in frustration.
Her move came during an explosive episode as the competition hots up in the ITV contest.
Viewers saw Simon pick the six acts in the Groups category to go through to the judges' houses following a tense sing-off and a surprise appearance from a brand new band.
The aptly named New Girl Band was formed less than a day before the pre-recorded show was filmed by previously rejected contestants Kelsey, Imagen, Lydia, Sky and Charlie.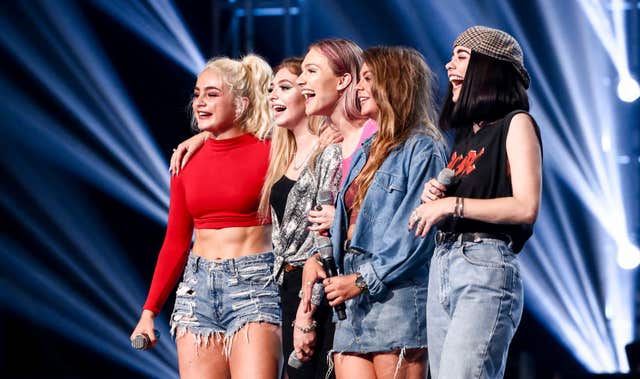 Their arrival caused a stir, not only by increasing competition within the category, but by tearing apart dashed hopefuls NQ, who had been given the boot by Cowell just moments before.
Cowell asked for NQ member Ash to join the new group on stage and teach her the first lines of Hey Mama by David Guetta and Nicki Minaj.
When Cowell invited her to officially join the group, the New Girl Band members urged Ash to "do it" and "be selfish" before she agreed, expanding the group to a six-piece and earning them one of the final chairs.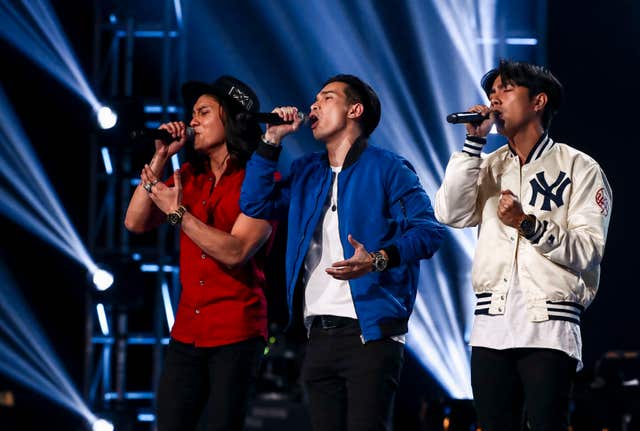 Their success meant a sing-off between male trio from the Philippines, JBK, and girl band Lemonade, who first formed just three weeks before their initial X Factor auditions.
JBK were sent home, while Lemonade joined the full list of acts now going through to the judges' houses, also including Jack & Joel, Rak-Su, The Cutkelvins and teenage brothers Sean and Conor Price.
But the tough part is not over yet for Scherzinger, who only made it part of the way through her selection process.
She has so far given seats to Bill Downs, Slavko Kalezic, Gary Barker, Berget Lewis and 71-year-old retired bus driver Glenroy Grant, but there is still all to sing for in the Overs (performers over the age of 27) category.
The Six Chair Challenge round will conclude when The X Factor continues at 7pm on Sunday.