Kate Winslet has told how she was once called "Blubber" and advised to "settle for the fat girl parts", as she addressed 12,000 young people about self-esteem.
The Oscar-winning actress was a speaker at the fourth annual WE Day UK in London, where she urged the audience to ignore negativity and believe in themselves.
She said: "I had been bullied at school. They called me Blubber. Teased me for wanting to act. Locked me in the cupboard. Laughed at me.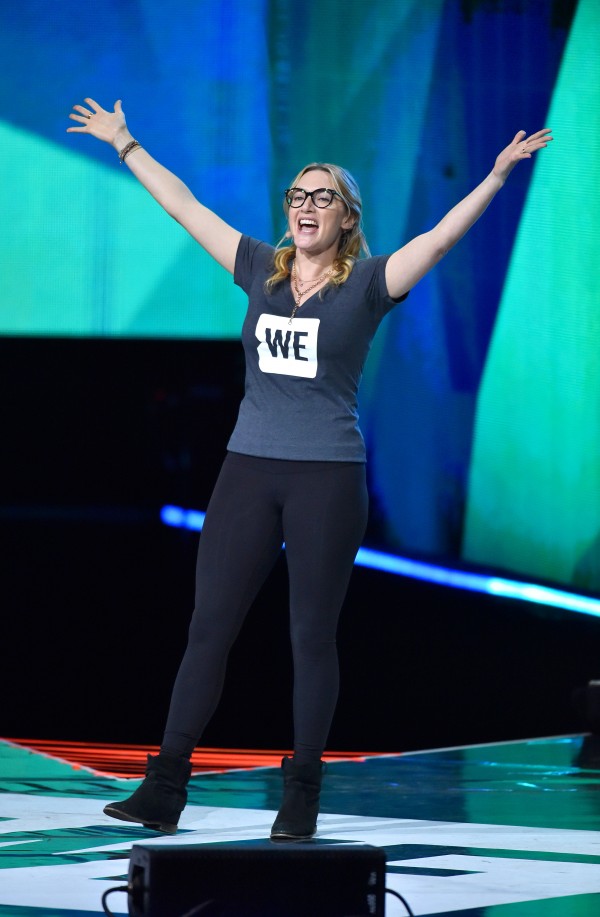 "I wasn't the prettiest, I had big feet.
"And I was even told that I 'might be lucky with my acting, if I was happy to settle for the fat girl parts'."
Kate, 41, told the audience at the SSE Arena, Wembley: "I felt that I wasn't enough, I wasn't good enough. I didn't look right.
"And all because I didn't fit into someone else's idea of 'perfect'.
"I didn't have the perfect body."
The actress said she refused to give up on her dream and "had to choose to rise above it all".
"And then one day, I was cast as Rose in Titanic," she said.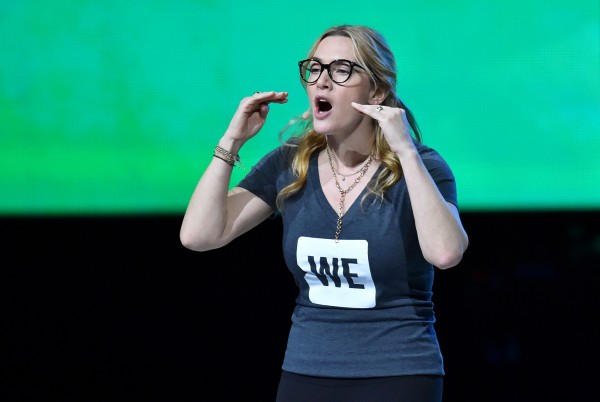 "The most unlikely candidate, Kate from the sandwich shop in Reading. Suddenly acting in one of the biggest movies ever made.
"You can be from anywhere, and you can do anything. Believe it."
The mother-of-three said society was becoming more difficult for young people because of "such awful things as cyberbullying and exposure to unattainable aspirations".
She urged young people to put down their mobiles because social media had led to people becoming distracted from being their true selves.
"Perhaps for some of you, the persona you have created online is your version of perfect, and maybe that's hard to step away from," she said.
Other famous names speaking or performing at the 2017 event, which is sponsored by Virgin Atlantic, include The Vamps, Jessie J, Paula Abdul and X Factor star Fleur East.
Margaret Trudeau, Iron Maiden singer Bruce Dickinson, TV presenter Becca Dudley, singer Tallia Storm and DJ collective Celebrity Marauders are also taking part.
The organisation WE, which aims to give people the tools to make a change to the world, was founded by brothers Craig and Marc Kielburger.
WE Day aims to rally young people to make a positive difference in their communities and globally.
Tickets cannot be bought and are given out free to students and teachers who have earned a place through the year-long programme WE Schools.
The programme supports student-led campaigns for their schools' social initiatives.
Campaigns in the UK during the 2015/16 school year included sponsored walks for clean water projects and school hall sleep-ins to raise awareness about homelessness.
WE Day takes place this year in 16 stadiums across the UK, Canada and the US.