Mandy Longworth has become the first contestant to be evicted from the Big Brother house.
The 51-year-old from Doncaster, nicknamed "randy Mandy", was booted out in Friday night's episode after fellow housemate Tom Barber was forced to choose between her and Imran Javeed.
As Arthur Fulford, Chanelle McLeary, Sukhvinder Javeed, Lotan Carter, Raph Korine and Rebecca Jane were all saved by the public, Tom, who was granted the title of "People's Housemate" earlier this week, was asked to pick between Mandy and Imran.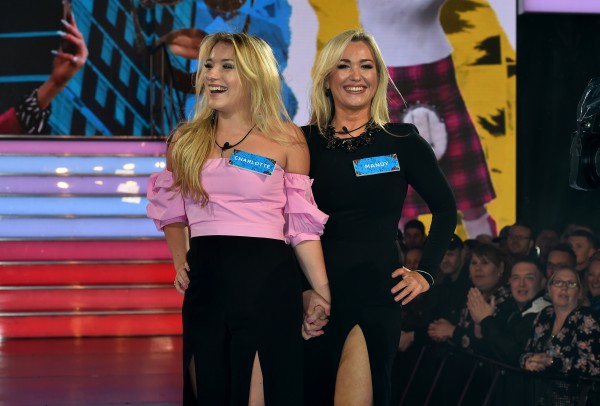 Mandy's daughter, Charlotte, who she entered the house with on Monday's opening show, burst into tears as her mother was evicted.
Speaking to Emma Willis after she left the house, Mandy claimed Tom chose to kick her out because he was "threatened by Charlotte and I as a couple".
She also said she didn't know who was "going to take care" of Charlotte now.
"I don't think she's very much in common with the girly-girls," she added.
"She's a one off and I think there should be more mixes in the house."
During her week on the Channel 5 show, Mandy revealed to her fellow housemates that she had made a sex tape.
Emma told Mandy that she may just have delivered the line of the series, as she recounted a conversation with her husband about their sex tape being leaked.
When he asked how she felt about it being out in the world, Mandy claimed she said: 'Well I was 7st 6, and I gave a great performance!'"
In last night's episode of the Channel 5 reality series, the 16 housemates were given the results of the General Election.
The revelation came after there were clashes over political beliefs between the housemates – who have been split into two teams of citizens and exiles.
The teams were set the task of debating a range of issues including tax on higher earners and Brexit.
Big Brother continues on Channel 5 on Saturday night.