Sir Bruce Forsyth's former Strictly Come Dancing co-star Tess Daly has told of her heartbreak following his death.
Sir Bruce and Daly worked together for 11 years on the BBC programme and she praised his "brilliant sense of humour" in her tribute.
In a statement, Daly said: "There are no words to describe how heartbroken I am to be told the saddest news, that my dear friend Sir Bruce Forsyth has passed away.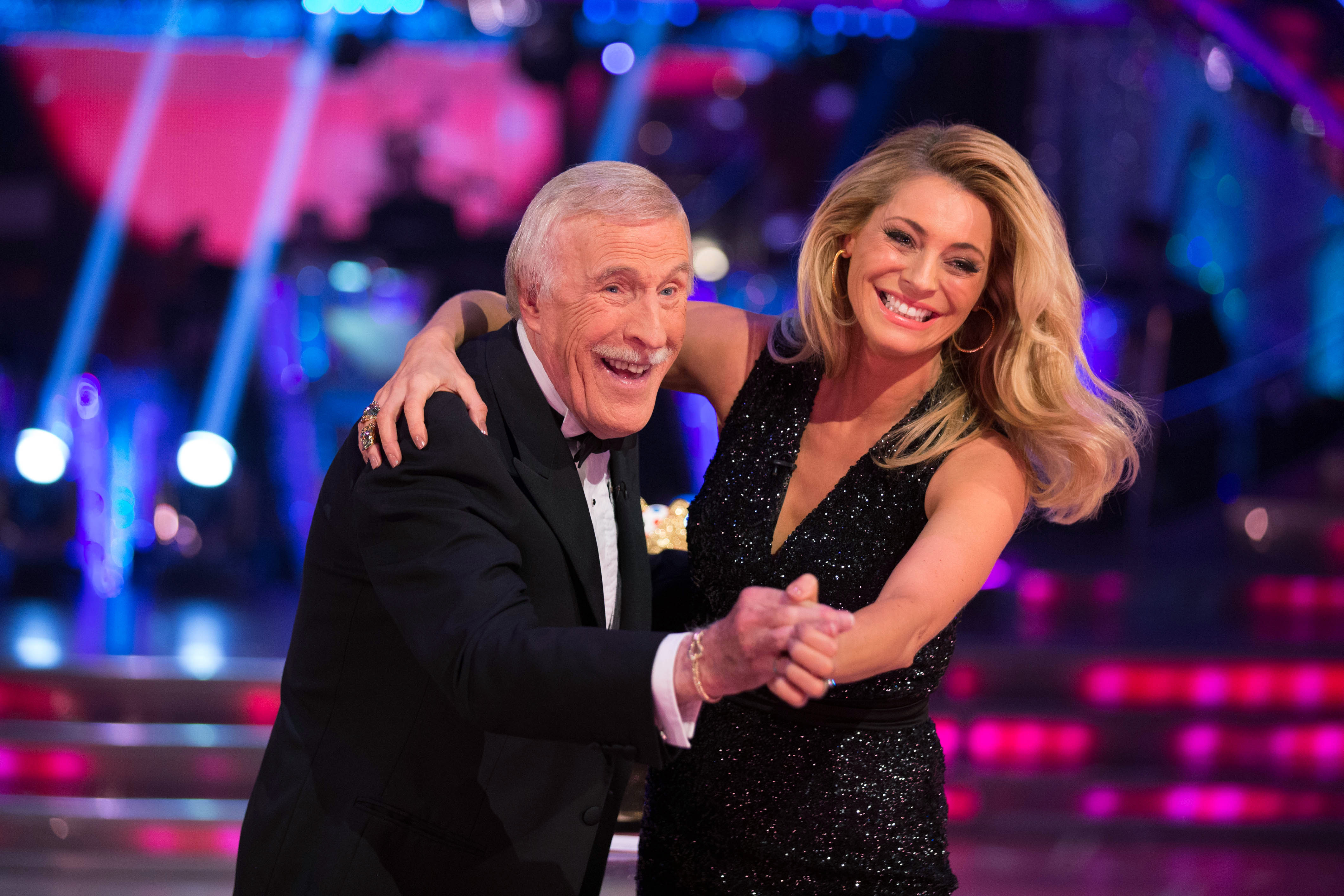 "From the moment we met, Bruce and I did nothing but laugh our way through a decade of working together on Strictly Come Dancing and I will never forget his generosity, his brilliant sense of humour and his drive to entertain the audiences he so loved.
"He has been there for me as a co-host, a mentor, but most importantly as a friend, and I'm extremely fortunate to have worked alongside the man who defined Saturday night entertainment for so many decades.
"He was a gentleman and a true legend and I will miss him deeply.
"My heart goes out to Winnie, his wife, and his beautiful family at this sad time."
Daly's Strictly co-host Winkleman wrote on Twitter: "He was the King of TV, the Prince of performers and the most generous of people… all toe-tapping twinkle, all kindness, all love….
"The Bruce you saw really was the man he was. We'll miss him so much."
Winkleman took over the role of Strictly host from Sir Bruce in 2014.
Strictly judge Bruno Tonioli said: "So sad A new star in heaven goodbye dear friend and national treasure #sirbruceforsyth I will forever treasure the fun time we had together."
"Very sad to hear of Sir Bruce Forsyth's death. It is a huge loss to the world he was one-of-a-kind, " Dame Joan Collins wrote.
Stephen Fry wrote on Twitter: "There was only one #Brucie – it was more than to nice to see you, to see you more than nice."
Comic and former Great British Bake Off presenter Sue Perkins said: "Didn't he do well. RIP Sir Bruce. xx."
Daly's husband Vernon Kay wrote on Instagram: "Devastating news that the Entertainment Legend Sir Bruce Forsyth has passed away. It's been an honour to be able to get to know him as a friend. And we will cherish the times we spent together…
"He defined Saturday Night telly and re-wrote the book on TV Hosting…Will miss his energy and fun both in the studio and on the golf course.
"Thoughts are with Winnie and his family."
Piers Morgan wrote: "RIP Sir Bruce Forsyth, 89. One of Britain's greatest ever entertainers & a lovely man. Very sad news."
BBC director-general, Tony Hall said: "Sir Bruce was one of the greatest entertainers our country has ever known.
"He has delighted millions of people and defined Saturday night television for decades, with shows like the Generation Game and, most recently, Strictly. His warmth and his wit were legendary.
"I've never seen anyone quite like him when it comes to performing in front of a crowd. He had a remarkable chemistry with his audience – that's what made him such an amazing professional and why he was so loved.
"He has been part of all of our lives, and we'll miss him dearly."
Sir Bruce died aged 89 following a battle with ill health.