George Michael has been remembered by fans as they flocked to the music superstar's former residences on the first anniversary of his death.
Dozens of flowers, photographs, lyrics and personal notes were placed opposite the former Wham! singer's home in The Grove, Highgate, London.
One message simply read: "I love you George Michael", while another quoted his lyrics from hit track Last Christmas.
Michael died aged 53 on Christmas Day 2016 at his home in Goring-on-Thames in Oxfordshire, where tributes were also left.
One sign said "thank you George" while another told him "You have been loved".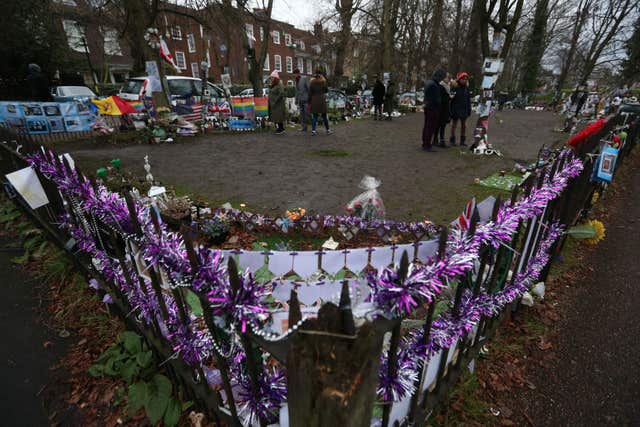 A post-mortem later revealed he had died from heart disease and a build-up of fat in his liver, which can be linked to drug and alcohol abuse.
The singer's family also thanked fans earlier in the week in an official statement posted on his social media platforms.
The message said: "This Christmas will be hard without him, but we know that we are not alone in our mourning the anniversary of his loss, and that the sadness of our wider family, and true friends, is shared by many of you."
They urged fans to, in memory of the star, "take a moment and a deep breath and say those 'I Love You's' out loud".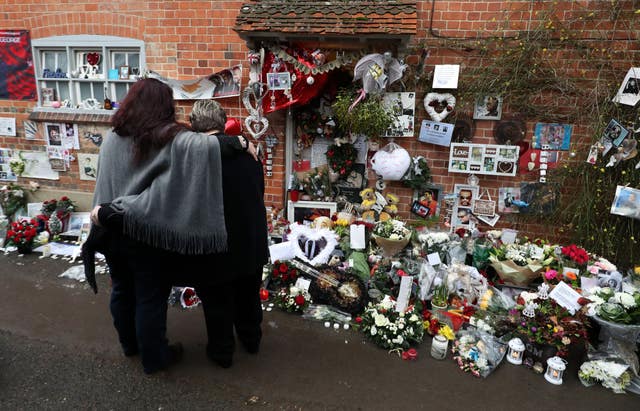 "We all think there is time, don't we? – but, just maybe, it's later than you think," they said.
Fans also remembered the singer on social media on Christmas Day.
One tweeted: "one year today. we miss you more everyday george, love you. #GeorgeMichael"
Alongside a few photographs of the star, another fan wrote: "Merry Christmas everyone. Today I will be giving special thoughts to the wonderful, beautiful and most talented George Michael. Miss and love you George".
Last Christmas missed out being named the Christmas number one last week, but reached third place on the UK singles chart after a social media campaign rallied to get the song to the top spot in his honour.