EastEnders will be hit with explosive drama next week as Jay Brown and Ben Mitchell end up in a violent fight, signalling a possible end to their brotherly friendship.
The skirmish between the two follows Ben's father Phil Mitchell's shocking confession – that he killed Jay's father years ago.
Jay (Jamie Borthwick) distances himself from the entire Mitchell family, leaving Ben (Harry Reid) frustrated.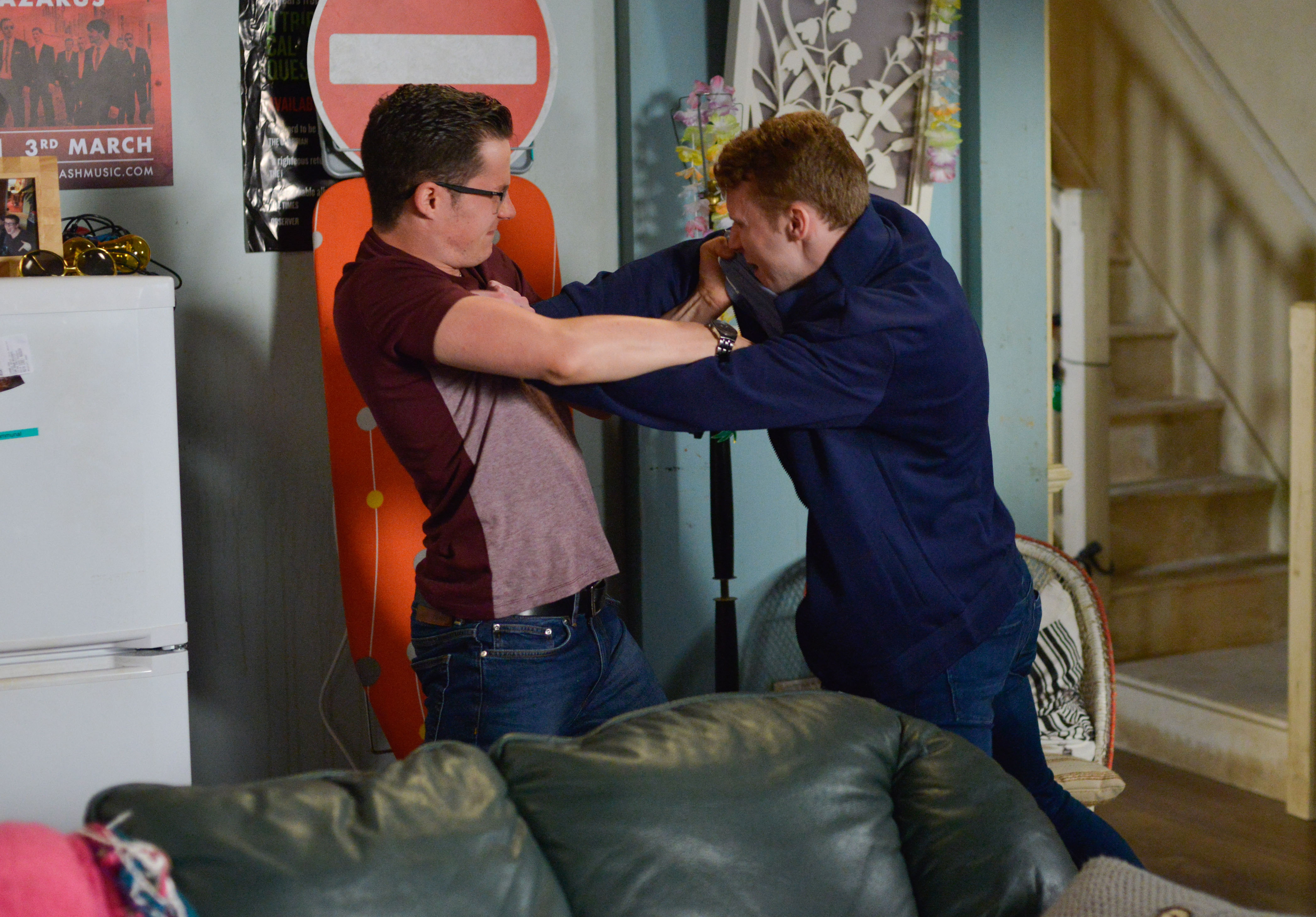 But things grow even more strained between the pair when Jay implies they are no longer like brothers, something which clearly touches a nerve with Ben.
In new pictures released ahead of the dramatic episode, Jay and Ben are involved in a very physical altercation, with Jay seemingly punching Ben in the face.
Meanwhile, viewers were left baffled following Phil's admission that he had killed Jay's father, as Jay tried to convince Phil (Steve McFadden) to leave the car lot to Ben rather than him, as it is worth a substantial amount of money.
Wracked with guilt, Phil eventually confessed to Jay that he killed his father and that he was not the man he thought he was. Jay had always thought his father was Jase Dyer (Stephen Lord), who was killed in 2008 by gangsters.
Phil told Jay that his biological father actually died the year he was born when he set fire to the car lot as part of an insurance scam.
Viewers will have to wait to learn whether Phil is telling the truth about Jay's father, and whether Ben and Jay's fight ends their companionship for good.