Emmerdale's brutal rape scene last night divided opinion among viewers – some felt it was too graphic for such an early evening slot, others understood that it was important to feed the message directly to people who could be suffering a similar fate.
And while the attack was upsetting and unsettling to watch, the psychological fall-out is set to be even more disturbing.
Zoe Henry, who is giving in an incredible performance as victim Rhona, appeared on today's This Morning and warned that there is worse to come in tonight's episode.
"It was harder because of how Pierce reacts," the actress said. "You expect an apology, but that doesn't come.
"What does come is quite surprising, there's no more violence, but it's worse in a way.
"Rhona feels guilty, she's seen signs and she's ignored them, she's pushed her friends away, and here she is on her own."
Meanwhile, Zoe revealed she and co-star Jonathan Wrather, who plays Pierce, are putting into extra hours to get their scenes just right.
She explained that the pair get on so well off screen that he comes to stay overnight with her and husband Jeff Hordley, who plays Cain Dingle in the soap, to avoid a long commute to the other side of the Pennines.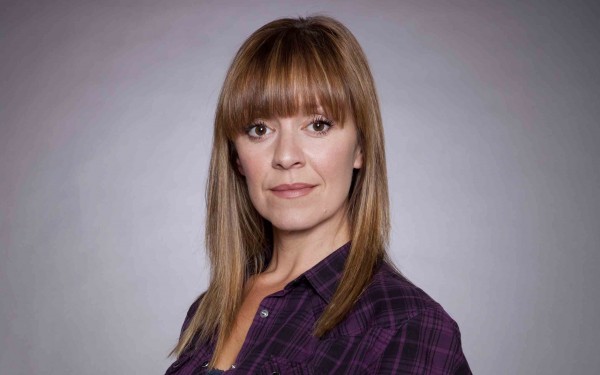 "He comes and has sleepovers and we have food together," she told Phil and Holly.
Read more: Viewers dividing over shocking Emmerdale scene
Zoe added that Jonathan was not the only co-star she and Jeff had played hosts to overnight – the actress who played Pierce's former wife Tess, a character who was killed in a hit-and-run after having an affair with Rhona's then-husband Paddy, had also been a regular guest.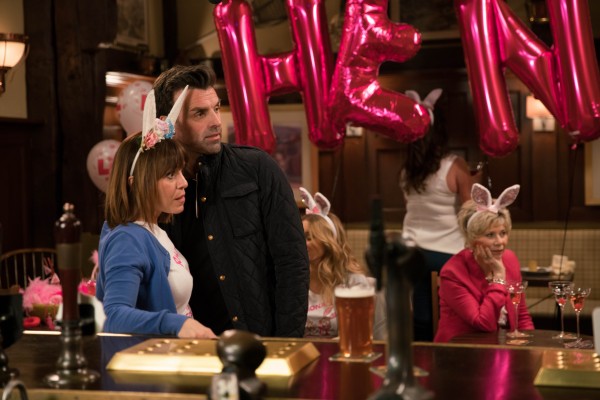 She said: "Hilariously, Nicola Stephenson, who played Tess, went to school with Jeff, so she used to come and have sleepovers as well.
Read more: Arthur watches killer Emma's video in Emmerdale?
"It's quite good fun at our house, you know.
"Jeff's a brilliant cook so Jonny (Wrather) and I just hang out and run lines, it gives us an opportunity to do more work."