EastEnders newcomer Jenna Russell says the audience is struggling to sympathise with her "much-loved" returning character Michelle Fowler because of her current storyline.
Jenna joined the BBC soap at the end of last year in the role of Michelle, taking over from Susan Tully, who played the Walford regular for 10 years until 1995.
Michelle has been embroiled in a storyline involving an affair with her teenage former student Preston Cooper (Martin Anzor), who was also in a relationship with her niece, Bex Fowler (Jasmine Armfield), and some fans have yet to warm to her.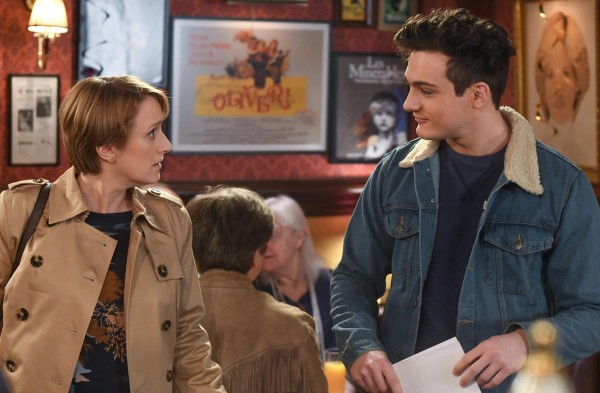 Last week, she crashed her car into the fish and chip shop but viewers took to Twitter to share their upset that dementia sufferer Sylvie Carter (Linda Marlowe) was killed off in a separate incident, rather than Michelle.
Jenna, 49, said: "It's interesting, she's not a new character, she's a much-loved character from the past. I think it's hard for Michelle to get the audience's sympathy at this point.
"I realised once I'd joined the cast officially, my first big storyline is not something you necessarily side with her on.
"Ultimately, Michelle can't get any lower, so hopefully we can build her up and get to know her a bit out of crisis mode and know her as a woman, as the woman she is now, 20 years on from when we last saw her."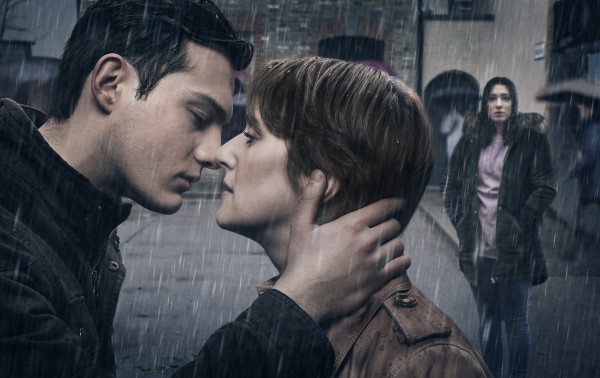 In tonight's episode of EastEnders, Michelle – who is in hospital recovering after the crash – is furious when she discovers Preston has returned to his home in America after Sharon Mitchell (Letitia Dean) manipulated him, telling him that Michelle did not really love him.
Sharon had told Preston: "This isn't love, this is poison. You were never her lover, you were her cancer. It was sex, that's all it was – she told me. You were her little plaything, something she had to discard."
On what her alter ego makes of her friend Sharon's lie, Jenna said: "Michelle is a proud woman and she feels that it's none of Sharon's business and that she shouldn't have handled it the way she did.
"Again, Michelle isn't taking responsibility by saying she was wrong.
"She should say straight up 'thank you, because I've been trying to make him leave for weeks'. Instead, she says it wasn't Sharon's job, that she was getting round to it and it wasn't down to her.
"The only person who has stood by her through this situation is Sharon and she's come back and handled it brilliantly.
"Sharon is the only person who knows the absolute truth. Michelle is too ashamed and embarrassed right now to apologise to the people she's hurt."
:: EastEnders airs tonight on BBC One at 8pm and continues on Tuesday at 7.30pm, Thursday at 7.30pm and Friday at 8.00pm.