David Beckham has been appointed Ambassadorial President of the British Fashion Council.
In the newly-created role, the former footballer will help the organisation to forge industry partnerships across the US and Asia.
As well as attempting to raise the global profile of the UK fashion industry, David will assist the British Fashion Council (BFC) in its search for young British talent from all backgrounds.
The former Manchester United and LA Galaxy footballer will lend his support to BFC-run Saturday Clubs, scholarships and apprenticeships and engagement in arts education.
Read more: Ashley Banjo cuddles up to brother Jordan's baby son
Speaking about his appointment, the 43-year-old said: "Taking on this new role is an incredibly proud moment for me.
"I have long been passionate about British style, fashion and craftsmanship, and this role gives me the chance to get under the skin of an industry I love.
"I am excited to be working closely with the British Fashion Council to promote and inspire young talent from across the UK on a global scale.
"The fashion industry is one of our best-preforming global exports and I am looking forward to working with our future leaders and supporting the BFC in their global ambitions."
David has his own line of fragrances and is a business partner with British menswear company Kent & Curwen.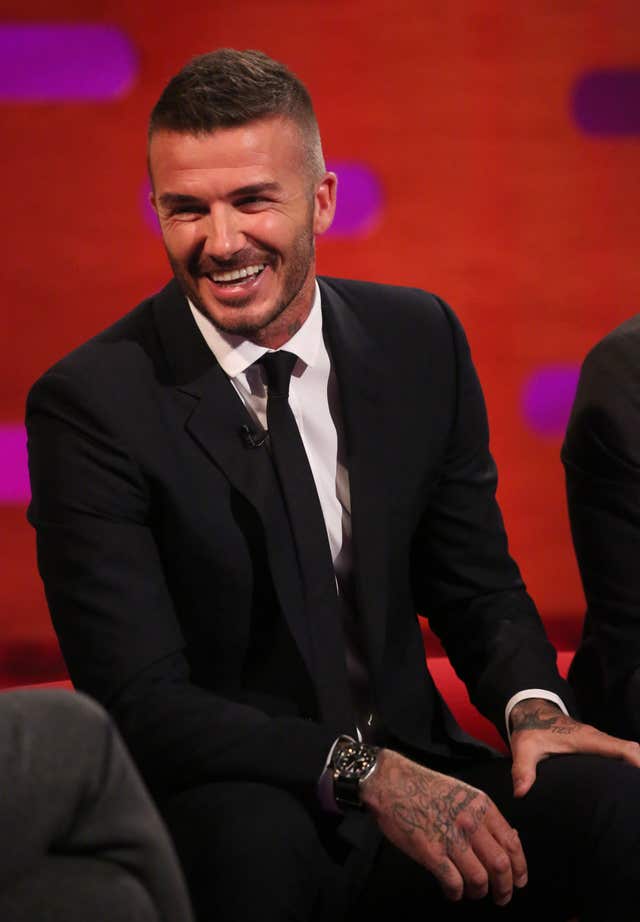 In 2007, alongside his fashion entrepreneur wife Victoria, David modelled his own underwear line for clothing company H&M.
In 1998 he was named most stylish man of the year by men's fashion magazine GQ.
David has served as a Goodwill Ambassador for Unicef since 2005 and is a founding member of the charity Malaria No More UK's leadership council.
BFC chairwoman Stephanie Phair said the organisation was thrilled at David's appointment.
She said it is a boost to the British fashion industry, after a report by the Creative Industries Federation outlined the potential risks the sector faces as the UK leaves the European Union.
Ms Phair said: "As we look to boost support for the British fashion industry at a global level, we identified the need for a global figurehead, with global reach, who is able to shine a light on our incredible British fashion talent and ensure we build and create energy for the British fashion economy as we transition through the Brexit period – and David is perfectly placed to help us do this."
David will initially serve a two-year tenure in his new role with the BFC.
Don't miss out: Three steps to ensure you see all ED!'s latest news on Facebook