EastEnders star Danny Dyer has given his daughter his "blessing" to have sex on television when she stars in ITV's reality show Love Island.
Dani, 21, told the Daily Mirror her famous father was initially unhappy she planned to go on the programme, which starts on Monday, but is now on board.
But despite Danny's approval, Dani does not plan on showing too much on screen.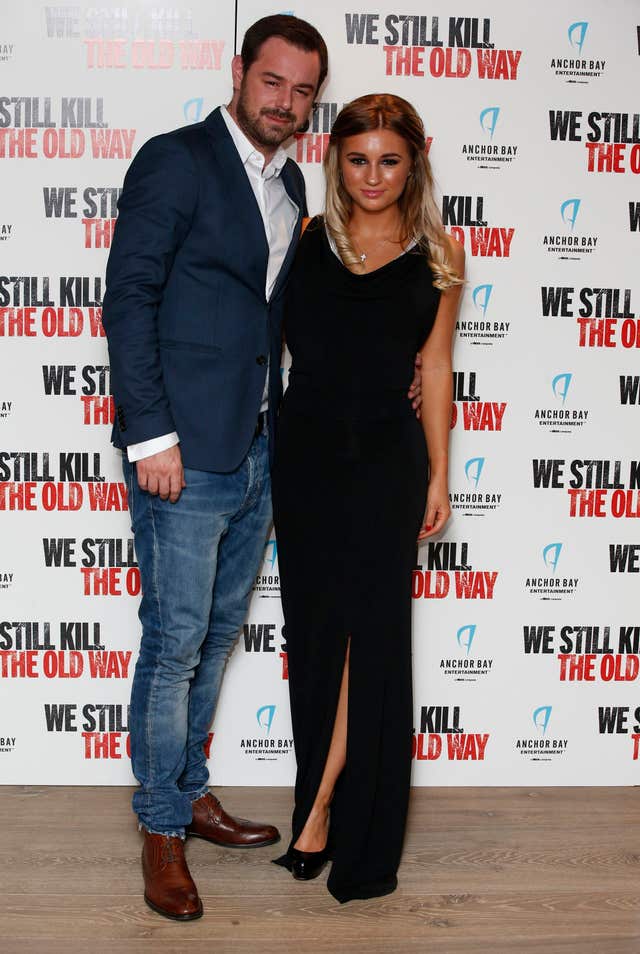 She told the newspaper: "My dad has given his blessing to have sex.
Read more: Strictly's Gemma Atkinson shares cute childhood snaps
"But I am not going to, though. He said that because he doesn't want me to worry and wants to put me at ease. He is so laid back.
"If I fall in love, he will cry too. He is like, 'Whatever you have got to do, go and do it'."
Dani echoed those sentiments in a chat with The Sun, saying: "He's cool, as long as I respect myself and don't do anything silly in there.
"It's being respectful in the way of having sex. I wouldn't do it on TV. But my dad is in the industry as well so I have to respect the fact that anything that comes at me will also come at him and it isn't fair on him.
"He doesn't need it at all."
This will not be Dani's first reality TV show appearance, after she starred in Survival Of The Fittest earlier this year.
Unfortunately, her time on that dating show was cut short when she sustained an injury during a challenge in the first episode and had to go home.
Don't miss out: Three steps to ensure you see all ED!'s latest news on Facebook
Speaking ahead of Love Island's launch, the 21-year-old barmaid, from east London, revealed she has been single for two years and said she is "looking for someone really genuine" at the villa.
Asked what her biggest worry is, she said: "The whole dating thing. Dating has never been great for me. It's such a personal thing but you're doing it on national television.
"Falling for someone, not liking someone, letting someone's feelings down. I'm the sort of person that would rather be hurt than have to tell a boy I don't like them."
Love Island starts Monday, June 4 at 9pm on ITV2.