Modern mummies and daddies can discover exactly what their baby looks like while it's still cooking in the womb.
Thanks to 4D scans, expectant parents can see the features of their unborn child and see whose nose and lips they've inherited.
And while this might take away the element of surprise to some, plenty of mums and dads to be choose to have the scans done – and excitedly shared with friends and family.
CBB star Danielle Lloyd couldn't wait to give the world a glimpse of her tot, sharing her 4D image on Instagram.
She captioned the picture: "My little man looking the double of his daddy. Can't wait for him to get here."
His daddy is Michael O'Neill, and it will be the engaged couple's first child together.
Former WAG Danielle already has three sons – Archie, Harry and George – with former husband and ex-footballer Jamie O'Hara.
The model has been sharing this pregnancy with her followers throughout and even appeared on Loose Women to discover the sex of her fourth child.
She had the scan during the broadcast while surrounded by the programme's panellists, Christine Lampard, Nadia Sawalha, Jane Moore and Coleen Nolan.
On discovering she was expecting a boy, Danielle, 33, told them: "I'm so happy. I'm excited now, at least I know and I can prepare myself for another messy boy in the house."
Asked what she would tell her sons, who were "desperate" for a little sister, she said: "I'm going to have to go again!"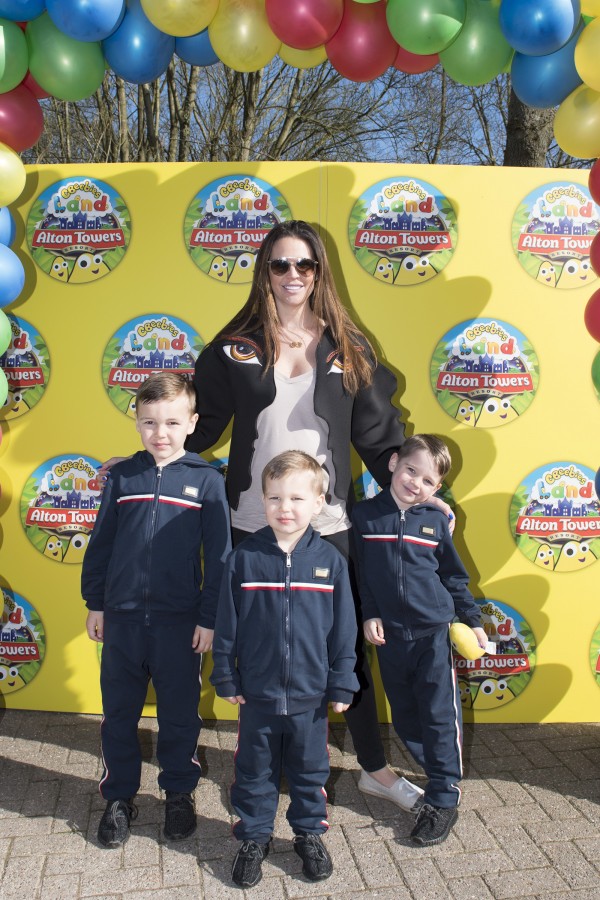 The joyful moment was somewhat tarnished by serial critics of Danielle, who claimed she had already had a scan to determine the sex of her baby before the show, therefore misleading everyone.
She fired back after WAGs Maria Fowler and Nicola McLean accused her faking her surprise with the TV appearance.
Read more: X Factor bosses set to replace Nicole with THIS diva?
Ex-TOWIE star Maria linked to a since-deleted tweet from clinic Miracle Progress, which appeared to announce Danielle's baby's sex after a scan THEY had carried out.
"Ah so it's true you did the gender scan for her before the loose women one…" Maria wrote. "I didn't think she looked surprised."
Nicola then chimed in: "What??? So the sex wasn't found out live on loose women?"
"Yeah i found out live nicola," Danielle spat back. "Are u piping up again for 5 mins do not talk about mine and my partners son did u get payed 4 big bro this time."
Oh, dear!
Read more: Amanda Holden terrified by dancing clowns on tonight's BGT
Next on the agenda for the expectant parents is choosing a name.
Danielle has revealed that one of her sons wanted to call the baby Donald Trump because "he just loves the word 'trump'".