Coronation Street actor Bill Roache said he keeps his mind sharp at the age of 84 by playing chess with his son.
The Weatherfield veteran, who has appeared in the soap as Ken Barlow since it began over 50 years ago, said he has a "positive attitude" and makes sure to factor in game time with his son, who lives overseas.
Bill told the Sunday Mirror: "I don't eat particularly well, or exercise particularly well but I enjoy life and have a positive attitude.
"For my mind I play online chess and scrabble with Linus, who lives in New York. Every evening I have a go at that."
He said that learning his lines for Coronation Street also helps with keeping his mind active and alert.
"I have a heavy story at the moment and it's getting more challenging," he said.
"We film sometimes 12 hours a day and then learn lines at night. I've a lot to do."
The Barlow clan are centre stage on the cobbles at present, with Ken managing to wind up all of his offspring.
On air, viewers have seen him basically cajole Sinead into an abortion and cause fireworks in Peter and Toyah's relationship by telling her – incorrectly – that his oldest son is drinking again and having an affair.
He's become something of a tyrant, no less!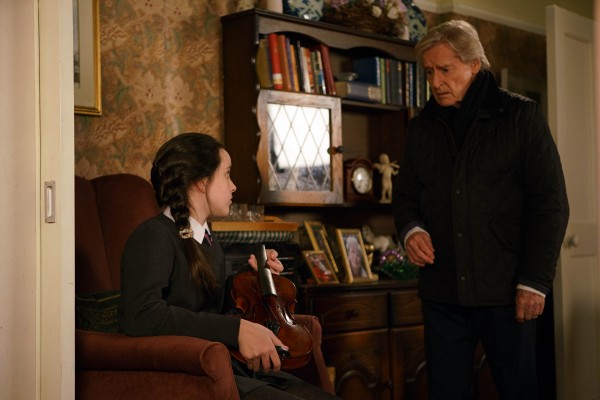 Bill's character Ken recently suffered a stroke on the soap, and he said he worried he would have to leave the show.
He said: "When Ken had a stroke it made me think about his mortality. I got a bit worried they might be writing him out.
"Fortunately, his recovery was quite quick."