Coronation Street stalwart Ken Barlow has incurred the wrath of viewers with a disrespectful comment about late screen wife Deirdre.
Ken (William Roache) upset fans when he tried to convince pregnant Sinead Tinker (Katie McGlynn) to leave his son Daniel Osbourne (Rob Mallard) so that he could take up a university place at Oxford.
In the scene in Monday night's episode, Ken said: "Not once did I have with Deirdre the conversation that I craved. There was never any real meeting of minds.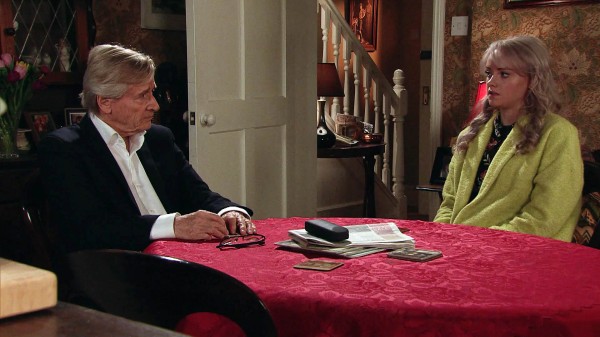 "I'll always be grateful to Deirdre for the life we had but it's not the life I would have chosen at 22."
One annoyed fan made reference to Deirdre's other on-off relationship with Mike Baldwin.
Others thought Ken was unfairly laying the blame on Deirdre.
However, TV presenter Fern Britton thought William had put on an impressive performance.
Ken and Deirdre were married twice in the ITV soap, in 1981 and 2005.
In 2014, Deirdre appeared for the last time before Anne Kirkbride, who played her, left because of health problems. She died in January 2015.
Deirdre's death was later announced in the programme and prompted an outpouring of grief from fans when her funeral scenes were aired.