Chris Evans has returned to his Radio 2 breakfast show following the death of his mother – and told how she left him a letter.
The DJ pulled out of his Radio 2 breakfast show on Thursday after his mother died minutes before he was due to go on air.
On Friday, he was back in the studio telling listeners: "It's not the loss that gets to you, it's the love… So much love for a lady you've never met."
But he said of his return: "We are back as Mum would have insisted we should be."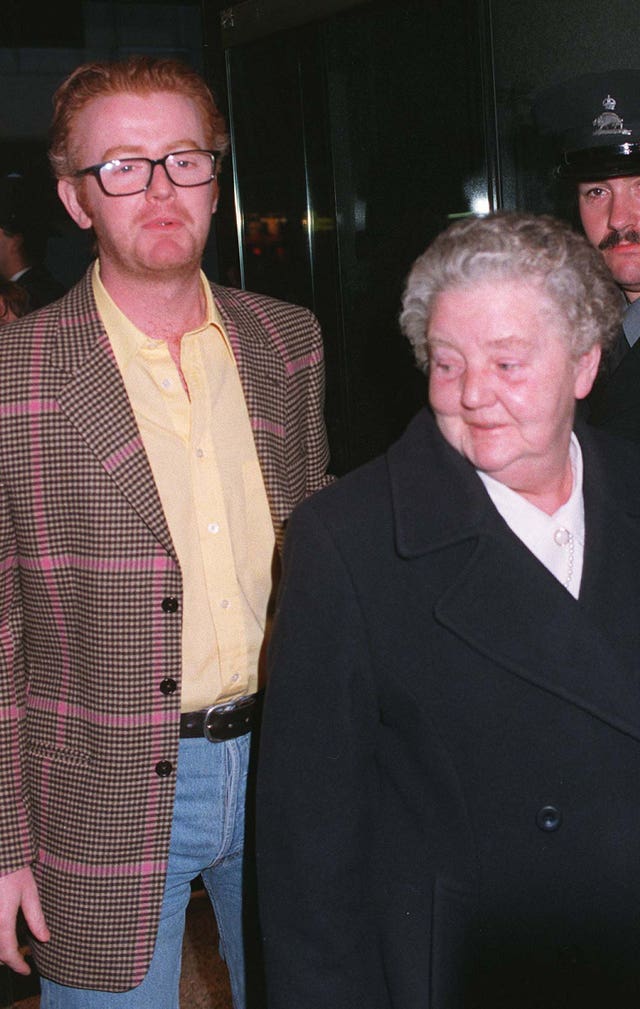 Read more: Chris Evans forced to miss show
He said: "I sound a bit chipper today but I'm just so happy that my mum is at peace."
Chris told how his mum left her children a letter.
He said: "During the first half of the Arsenal game, when we all thought we were all right and we'd get back to work today and it will be fine… my sister phones me up and says, 'You'll never guess what I've just found'.
"She left us a letter. She left it with the birth certificate because she knew we'd have to get the birth certificate to register the death."
Chris praised his mother's carers, saying: "She was only supposed to last a month or two… five months later, seven months in all, she was still there."
My mum – 91 years young – first ever slice of pizza ! She's broadening her horizons. "It's time," she says. pic.twitter.com/dYqIvlBZAp

— Chris Evans (@achrisevans) 14 January 2017
And he said that the family marked his mother's loss with a drink – but not her favourite.
"Don't tell my mum if you meet her one day in the future, we had a glass of Prosecco instead of warm  Cinzano and lemonade," he said.
Yesterday's show was covered by Evans sports reporter Vassos Alexander, who read a note out to listeners from Chris.
"Good morning everyone. The reason I'm not with you today is because just before we came on air my mum passed away and I needed to go straight back home to be with the family. But it's all OK, in fact it's very OK. Mum needed to be at peace," he wrote.
"Moreover, she deserved to be at peace. We've been ready for this for some time now and, as she has throughout her life, in death she's brought us together. She was an incredible woman.
"Anyone who's ever met her will tell you that and ultimately there was no battle lost, only a life won. Every single day. I'll be back tomorrow.
"If Mum had the first idea I might not have shown up today because of her she'd have been furious. I hope you all have a lovely Thursday. See you tomorrow."