Britain's Got Talent judges – and their pets – will take to the stage themselves as the show returns with a whirlwind of bizarre acts tonight.
Simon Cowell, David Walliams, Amanda Holden and presenters Ant and Dec will put their pooches in the spotlight as they join contestant Mahny and her dog Robbie for a spot of 'doga'.
But the pet and yoga combination will prove far from relaxing for David, when one of the canine stars relieves himself on his polished shoes.
The awkward incident was one of the first round of pre-recorded auditions for the talent show's 11th series, which broadcasts on ITV on Saturday.
Filmed in central London's Palladium theatre, the first episode will show a range of unexpected acts, from a child comedian, to a break-dancing police officer and a twerking magician from the Netherlands.
The whole panel is awestruck by mind-reading double act DNA, who pull Simon on to the stage for an impressive trick before rounding off their act with another astonishing surprise.
Simon also finds himself the centre of attention when impressionist singer Jess Robinson takes on the persona of former judge Cheryl.
The music mogul struggles to hold back the giggles as she gives a flat rendition of the singer's hit Fight For This Love, joking to him in a Newcastle accent: "Well yous wouldn't recognise me voice if I sang!"
Meanwhile, the audience face a roller-coaster of emotions as they crack up over eight-year-old comedian Ned Woodman's jibes at the judges, then well-up over a heart-wrenching performance by The Missing People Choir.
Backstage, the judges have already told viewers to expect a new level to Simon and David's well-humoured rivalry, as they search the country for a fresh act fit for the prestigious Royal Variety Performance.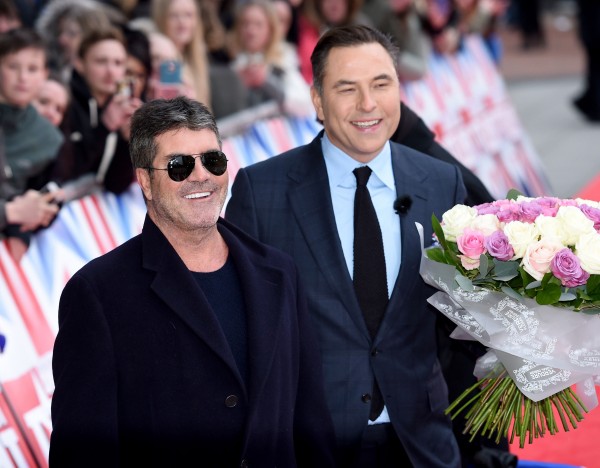 Magician Richard Jones claimed the crown last year, joining a hall of previous winners including singer Paul Potts, dance troupe Diversity, and dog-and-owner duo Ashleigh and Pudsey.
Yesterday. we reported how Richard would like to chop reality star Joey Essex in half.
Speaking exclusively to Andy West for ED!, the David Beckham of the magic world – who grew up in Essex and went to school with Joey – revealed that he would love to get his hands on the lovable fool to perform a death-defying magic trick.
"I could probably cut Joey in half or something and try and put him back together again the wrong way round," the trick master teased.
"I reckon he'd up for it anyway, and he'd be like, "Yeah, yeah, go ahead!"
Reem!
Britain's Got Talent returns to ITV at 8pm on Saturday.