Duncan James has congratulated former Blue bandmate Lee Ryan on his new EastEnders role, adding he will fit right in as a "proper little cockney boy".
Duncan, who has himself taken up a soap role in Channel 4′s Hollyoaks, said he has high hopes for Lee's debut on Albert Square this spring.
Speaking at the Television and Radio Industries Club Awards in London on Tuesday, he said: "I'm really excited about that, it's going to be wicked.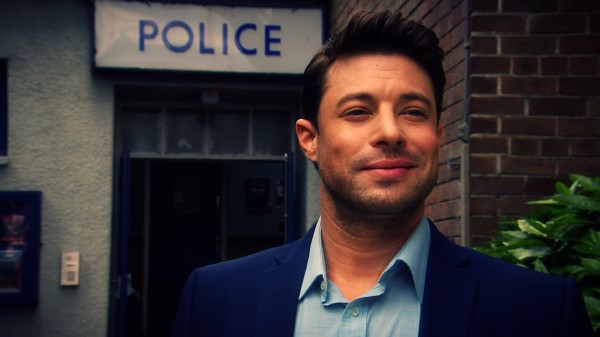 Read more: Made In Chelsea fans concern for pregnant Binky
"He's a proper little cockney boy anyway so he'll be really good."
The programme, which won the title of best TV soap at the event, will see Lee arrive in Walford as new resident bad lad "Woody" Woodward.
Commenting on the character's tongue-twister name, Duncan said: "It's brilliant, I just think of the guy from Toy Story.
"We used to call him Woody anyway, so it's quite ironic."
Read more: New EastEnders character sends fans into a spin
Joking about the pattern in career change for the All Rise singers, he added: "We need to see Simon (Webbe) in Coronation Street and Ant (Costa) in Emmerdale, then you've got the four-piece."
"I think EastEnders will be good for Lee," Duncan continued. "It's a great opportunity for him.
"Being in a soap is really hard work. The hours are gruelling and it's tough.
"I actually don't think many people realise how tough it is with the working hours and the commitment that comes with it. I think it's really good for him. It will be good discipline."
After Lee's stint on Celebrity Big Brother, he didn't come out of it smelling of roses and earned himself a love rat label following dalliances with both Casey Batchelor and Jasmine Waltz.
Speaking to the Daily Star about Lee's reputation, Duncan said:
"The last big thing Lee did was Celebrity Big Brother and he was crucified. This is a nice opportunity for him to come out and do something different.
"It's a chance for him to show he's a very talented boy."