The BBC has defended its broadcast of the Eurovision semi-finals after not airing one contestant's big romantic moment.
Some viewers voiced their anger when they discovered the boyfriend of Macedonia's Jana Burceska got down on one knee and asked her to marry him live on air.
The BBC said it could not have foreseen the proposal because it was a surprise.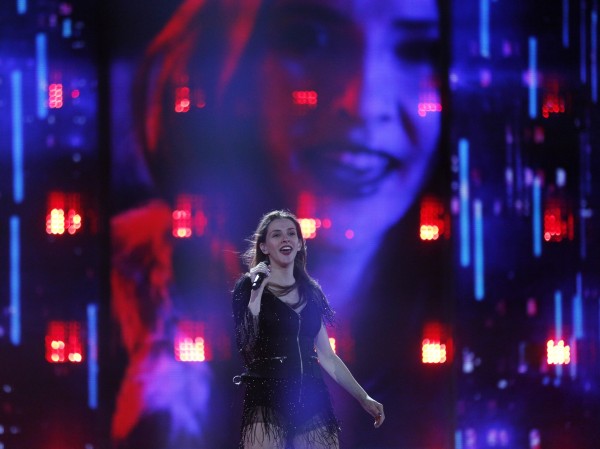 A BBC spokesman told the Press Association: "The marriage proposal took place in an advert break.
"As the BBC does not show adverts, it prepares extra content to run in its place.
"As the proposal was obviously a surprise, the BBC could not have foreseen this.
"We have made the proposal available on the BBC Eurovision website for fans to enjoy. Congratulations to the happy couple!"
Just before the proposal, to which she said "yes", Burceska, 23, had revealed that she was pregnant.
The second semi-final, presented by Mel Giedroyc and Scott Mills on BBC Four, saw a yodelling rap duo, a trio of sisters and a popera singer go through to the Eurovision Song Contest's grand final.
Read more: Big news for Saturday morning TV
But after discovering the clips of the proposal online, some viewers felt that they had missed out.
And they were definitely not happy with the BBC.
The second semi-final of the contest took place in Kiev on Thursday night as viewers across Europe voted their top 10 acts from the round through to Saturday's final.
Read more: This Morning viewers divided over parents' tough decision
:: The Eurovision Song Contest grand final is tonight on BBC One at 8pm.
g