The acid attacker ex-boyfriend of reality TV star Ferne McCann has admitted hiding a mobile phone inside a crutch he was using while in prison.
Arthur Collins, 25, secreted the phone, two sim cards and two USB sticks inside the medical aid while held on pre-trial remand at HMP Thameside in September.
He was being held there ahead of his trial over the acid attack at a London nightclub in April, for which he was last week jailed for 20 years.
He admitted one charge of possession of a prohibited item while in prison when he appeared via video link at Bromley Magistrates' Court in London on Wednesday.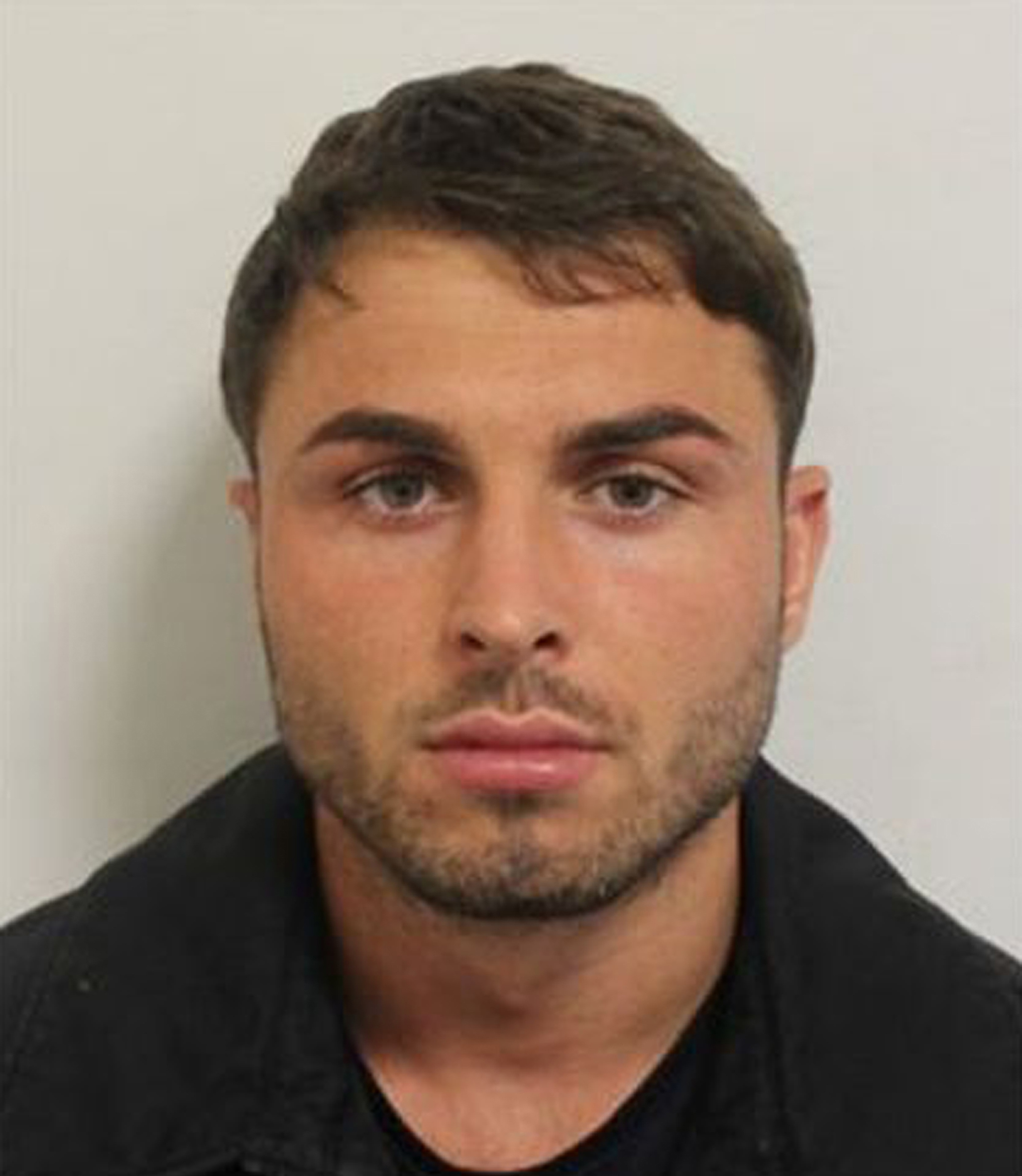 The court heard he wanted to use the phone to make private calls to Ferne.
She was pregnant with their child at the time the mobile was discovered in a search of his cell.
Collins appeared from the maximum security HMP Belmarsh in south-east London, where he is serving his sentence.
Wearing a prison-issue yellow and blue tracksuit he spoke only to confirm his identity.
The court heard the banned items were found when a prison officer removed the rubber stopper from the bottom of the crutch in his private shower during a cell search.
Collins had been using the aid after hurting his feet trying to evade police while on the run for the acid attack at Mangle E8 in Dalston, east London.
The court heard evidence was later found on the phone of calls and messages to family and friends.
Collins' lawyer, Audrey Mogan, said he obtained the phone so he could make private calls to McCann.
She said: "He did not have the phone for any sinister purpose.
"His partner at the time was heavily pregnant and gave birth the following November.
"He had this phone because he and his partner had been hounded by the media.
"He knows there was a phone in the cell but he knows the calls are recorded.
"Because of that he was afraid that information would get out to the media."
She added that his acid attack trial and subsequent imprisonment had been a "difficult and trying time for him".
District Judge Robert Hunter committed Collins' case to Woolwich Crown Court for sentencing on a date to be fixed.
Prosecutor Samantha Mitchell told the court on Wednesday: "The items… were found inside a crutch that was being used by Collins on September 10.
"Security officers were in the process of searching the cell occupied solely by Collins.
"He had been using the crutch because of an ankle injury.
"An officer removed a bottom rubber stopper and discovered the items.
"They contain evidence of messages and calls between Collins and his family."
Collins hurled the corrosive substance over a crowd on the dance floor at the nightclub.
It left 16 people with chemical burns and three people temporarily blinded, one of whom still suffers from blurred vision in one eye.
He told his trial at Wood Green Crown Court he did not know the bottle contained acid, believing it to contain a liquid date rape drug, which he had snatched from two men after overhearing them planning to spike a girl's drink.
But the jury convicted him of five counts of grievous bodily harm with intent and nine counts of actual bodily harm.
Trial Judge Noel Lucas ordered that, as well as his prison term, Collins, originally of Broxbourne, Hertfordshire, will additionally be subject to five further years on extended licence.