Ariana Grande said she changed her plans for the One Love Manchester concert after meeting a mother who lost her daughter in the terror attack at her show.
The US singer returned to the stage in Manchester on Sunday night, less than two weeks after 22 people were killed in the attack at her concert at Manchester Arena.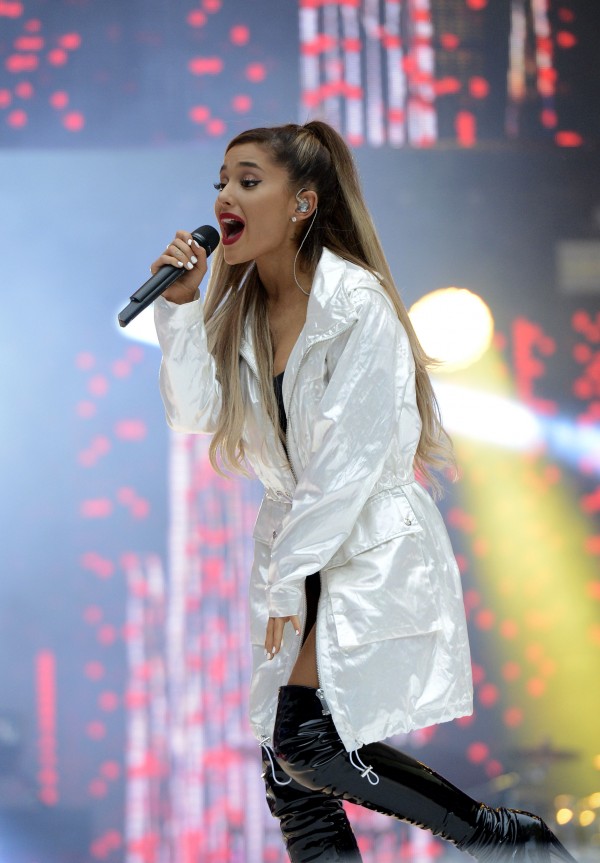 Ariana said she had not planned to play so many of her big hits but changed her mind after meeting the mother of Olivia Campbell, 15, who was among the victims of the blast at her concert.
She said: "I had the pleasure of meeting Olivia's mummy a few days ago and I started to cry and gave her a big hug and she said stop crying, because Olivia wouldn't have wanted you to cry.
"And then she told me Olivia would have wanted to hear the hits. We had a different show planned and we had a rehearsal yesterday and we changed everything."
Other performers included Take That, Robbie Williams, Little Mix, Pharrell Williams and Miley Cyrus.
Stars including Bono and David Beckham sent messages.
Becks said: "As a father what happened made me truly sad and it's a day we'll never forget.
"I'm proud of everyone there today, everyone in the crowd and all the artists."
Ariana performed duets with stars including Miley Cyrus.
The pair sang Crowded House's Don't Dream It's Over, during which they twirled each other around and embraced.
Proceeds from the concert will go towards the We Love Manchester Emergency Fund, set up by Manchester City Council in partnership with the British Red Cross, to support grieving families and victims of the bombing.