Alesha Dixon has quashed rumours that Britain's Got Talent is fixed, saying she and her co-stars refuse to watch rehearsals so that the auditions stay surprising.
The singer, a judge on the ITV talent contest alongside Simon Cowell, Amanda Holden and David Walliams, said any suggestion they have already lined up acts who they want to see make it to the final were completely false.
She told the Mirror Online: "Oh my god, it's so genuine.
"The great thing is that when we show up, we haven't got a clue who we're going to see and I like that, and even with the live shows, you know, if we wanted to watch rehearsals we could.
"But we all make a conscious decision not to because we want to see it in real time with the audience because you want that genuine reaction.
"So no, of course it's not fixed and it's natural for people to be suspicious, I get that, but it's not."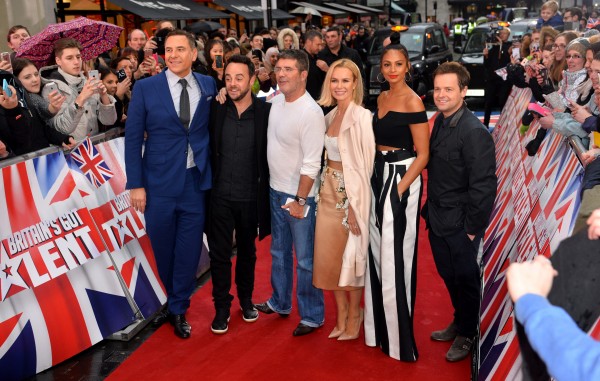 Acts to have impressed the audience and judges so far this series have included a choir made up of relatives of missing people, a dance troupe featuring a performer awaiting treatment for scoliosis, and a group of Russian contortionists.
Last night, BGT presenters Ant and Dec opted to push the coveted golden buzzer to offer a chance to a Tommy Cooper-esque entertainer on Saturday night's show.
Matt Edwards from Suffolk received a standing ovation from judges and the audience with his intriguing salt-related trick to the tune of The Champs's classic track Tequila.
Read more: Amanda Holden got more than she bargained for on BGT
The 34-year-old's routine – full of wacky facial expressions, dancing and impressions – was compared to famed comedian and magician Tommy by judge Amanda Holden, who called him "old-school with a twist, which is perfect for Britain's Got Talent".
As the judges continued to offer praise, the presenting duo paced on to the stage telling the panel "excuse us a second" before pushing the golden buzzer as Edwards sank to his knees in disbelief.
Dec said the pair had decided to back the magician-come-entertainer to offer him a hand-up.
Read more: Have Ant and Dec picked the BGT winner?
He said: "He's 34 years old and for some reason he hasn't been given the break up until now, and we just wanted to be there and do it."
Ant added: "We were laughing so much I thought I was going to pee myself."