Love Island favourite Camilla Thurlow appears to have lost a few fans by attacking her romantic interest Jonny Mitchell over his views on feminism.
The couple's blossoming relationship was cemented earlier this week when they shared their first kiss – and Camilla, who was once romantically linked to Prince Harry, established herself as a fan favourite.
But things took a sour turn in Wednesday night's instalment of the ITV2 reality show when Camilla berated Jonny for saying he preferred to pay for a date's meals than have her pay for herself.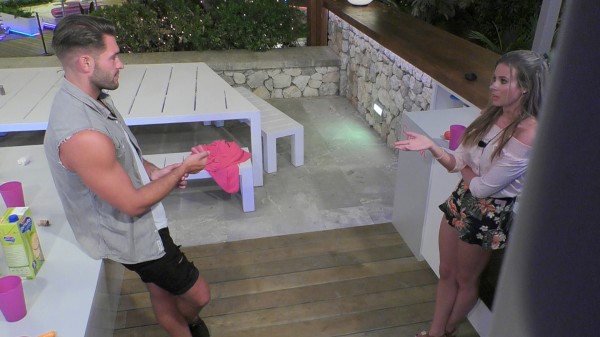 Camilla said she would feel "so awkward" if she did not pay on a date, asking Jonny: "Shouldn't we all be feminists? Surely you believe in equality?"
As the row rumbled on, some viewers voiced their support for Camilla, praising her for being "passionate about real-life issues" and calling her "a brilliant role model for girls and women".
But many people wrote on social media that she had over-reacted.
The spat left viewers concerned the pair's romance is over for good.
"Absolutely gutted about Camilla and jonny," said one fan, while another upset viewer confessed: "Feel like my parents have split up with Camilla and Jonny."