Line Of Duty fans were shocked after a twist in the fourth series finale saw Balaclava Man identified as not one but several people.
Viewers gripped by the BBC1 police drama were hoping the identity of the murderer would be revealed, with almost everyone a suspect over the course of the series.
But although Balaclava Man was shot dead by police, he was not named, and it turned out he was just working for a mysterious criminal network.
Rather than one culprit, there were "Balaclava Men, plural".
Viewers on social media were stunned at the turn the crime series had taken.
One fan said the episode was so stressful "I feel like I've just lost 5 years of my life!!"
The instalment saw the net close around DCI Roz Huntley (Thandie Newton) as her role in the death of Timothy Ifield was finally revealed.
She broke down during a gruelling interrogation, confessing as she realised the mountain of evidence against her.
But viewers are crossing their fingers that the character's subsequent 10-year jail term does not keep her from appearing in the next series.
The finale also left a cloud of suspicion hanging over Superintendent Ted Hastings (Adrian Dunbar), with many viewers suggesting he is the corrupt criminal mastermind known as H.
However, most insisted they did not want to see him unveiled as a villain.
"Genuinely thinking of starting a petition to get the writers of Line Of Duty to insure that Hastings isn't "H"," quipped one.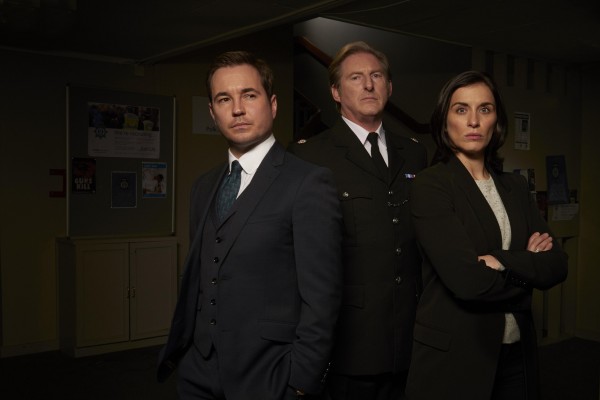 The number of viewers has grown steadily since the show moved to BBC1 this year, with 8.5 million tuning in.
The previous three series aired on BBC2, where audiences peaked at 5.6 million.
Traditionally, Line of Duty fans have had to wait a while for each new series – televisual masterpieces aren't built in a day, after all.
Thankfully, this time around, the drama's peerless writer Jed Mercurio has thrown us a couple of morsels that offer a taste of what we can expect from series five.
And it seems we will get to see a bit more beyond the work of the AC-12 team.
Read more: Line of Duty copper leaves The Nightly Show viewers with dropped jaws
The show's chief scribe told BBC Online: "I want to look at the personal lives of all the regulars in series five.
"They've taken a backseat in this series to Roz Huntley, so it would be good to explore that side of things a bit more.
"The regulars are definitely up for doing more…"
Yes, before this fourth series – and the show's move to BBC One – viewers were privy to more private stuff about the people behind the police work.
We know, for example, that Kate is a mum, but her ex-husband has custody of their son – her family life fell apart in series two.
And in series three, viewers saw Steve grow dangerously close to suspect – and fallen cop – Lindsay Denton, while he was engaged to another policewoman.
Meanwhile, married Hastings is not above straying, as we saw in series three when his long-standing relationship with his wife was apparently in tatters.
We can't wait to see where Mercurio will take them – and us.
Read more: Martin Compston reveals the story behind DS Arnott's waistcoats
Unlikely as it seems now, given the phenomenal success of the show, series five could be the end of the, er, Line – a sixth run has not yet been ordered.
"Yes. We haven't yet had that meeting with the BBC," Mercurio, who also penned acclaimed BBC medical drama Bodies, told Radio Times. "But if there's not another commission, I would have to approach series five as the last."
Keep everything crossed that it doesn't come to this, people!