EastEnders' Sonia Fowler is on the warpath after discovering that her daughter's tormentor is the teenager's closest friend.
Sonia has been away working in Kettering while Natalie Cassidy, the actress who plays her, was on maternity leave, but returned to Walford when daughter Bex called her in tears asking for help.
Bex (Jasmine Armfield) has been the victim of bullying by a group of girls that includes her former best friend, Louise Mitchell (Tilly Keeper), and a newly released picture from an upcoming episode shows protective mother Sonia confronting Louise.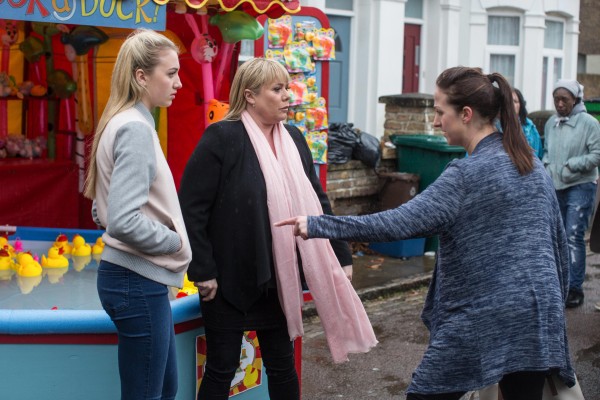 The first-look photo shows Sonia, who has finally managed to get the identities of the bullies out of Bex, storming up to Louise and stepmother Sharon Mitchell (Letitia Dean) in the street, pointing angrily at the teenager.
As the row escalates, how will Sharon react to the news that Louise has been abusive to her former close friend?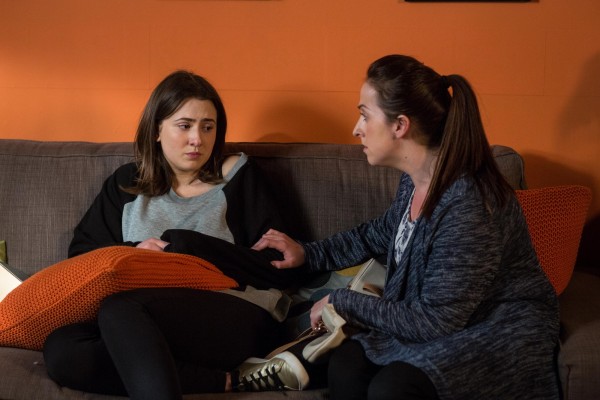 Fans of the BBC1 soap saw a despairing Bex call her mother, begging for help, following a new development in her storyline which saw the bullies offer her a truffle that turned out to be cat poo and post the video of her eating it online.
Read more: Simon Cowell hits Golden Buzzer in first episode of BGT
Sonia was one of two returning characters to Walford on Good Friday.
Stacey Fowler's mother Jean Slater returned first to make dinner for her daughter, son-in-law Martin and his sister Michelle.
But events took a dark turn when Sonia arrived with a face like thunder and embarked on an almighty rant at clueless ex-husband Martin about what's been happening with their teen daughter.
"She's being bullied, that's what's happened. And none of you lot seem to give a damn," she said.
"Maybe I am out of touch," she added. "But I always thought she was safe here and now I'm not so sure she is.
Read more: EastEnders bullying drama gets worse as fans fear for Bex's life
"I've taken my eye off her and it's pretty clear you both have an' all.
"Well, no more. I want her back, Martin. I want Bex to come and live with me."
EastEnders viewers will see Sonia confront Louise in Monday's episode at 8pm.