Amanda Holden has told how her fellow Britain's Got Talent judges David Walliams and Simon Cowell finally "got a room", as she joked that their relationship reached a new level while filming the show's latest series.
Her comments came as she joined judge Alesha Dixon at the new season's press launch on Wednesday – but their male counterparts were nowhere to be seen.
"David and Simon finally got a room," she said, "they are loved-up in a shack somewhere and that's why they aren't here, that's an exclusive.
"They took their relationship one step further and we are all very proud and excited about it."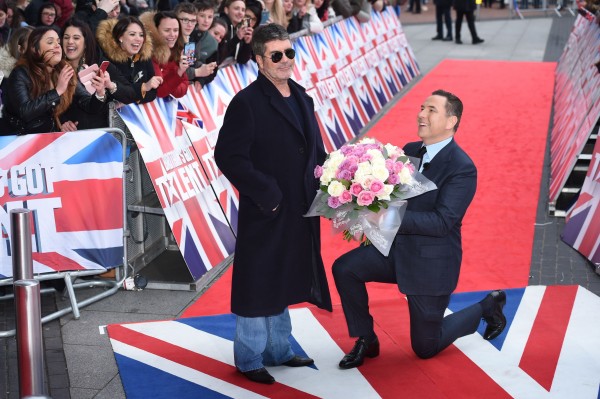 Simon and David are known for their relentless teasing of each other throughout the show, but Amanda revealed how she and Dixon also have a special bond of their own.
She said: "Having another girl on the show is fantastic. As soon as the cameras stop rolling we kick off our high heels, put on our slippers and dressing gowns, get straight on the menu and order stacks of food, and sometimes a cheeky glass of wine."
Asked how the two pairs would fare if they swapped their comfy judges seats and buzzers for a sports contest, she said: "Obviously we would beat the boys in any kind of sports day, they aren't fit at all.
"They might do all right in a wrestle – I have seen David wrestle Simon to the floor and it's not for family viewing – but for speed and agility, we would win every time."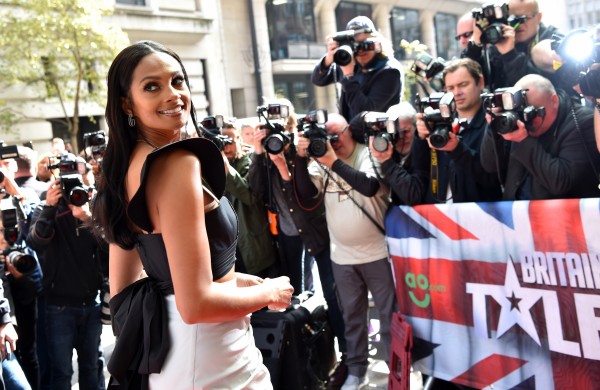 Alesha joined in the teasing as she compared the foursome to a family of unruly siblings. "Simon would be the annoying big brother," she said.
"David would be the cheeky youngest member if the family, and Amanda and I would be somewhere in the middle keeping the boys in line."
Britain's Got Talent returns to ITV at 8pm on Saturday.